Every week, we mention the stories that are pwning us~fics that we are just so darned excited about, we can barely think of anything else. We asked you to tell us what's pwning you and you answered! The top five plus five randomly chosen (using random.org) make up this week's TEN FICS THAT PWN YOU!
A Labor of Love by: lizconno
Summary: Bella returns to Forks, WA to start her life over. Edward is a widower raising twin daughters. When Bella starts to work for Edward, the two develop a close bond that may be ruined by their secrets. LEMONS- real & imagined Rated-M for a reason AH/OOC

Why this fic pwns :
Awakening by: bbwraven
Summary: Rockstar Edward Cullen is going to Forks for much needed R&R with family and friends. He didn't expect to find old flame Bella Swan dealing with an abusive husband. Can he put his bruised ego aside to be there for Bella, risking his heart to her again?

Why this fic pwns :
Beautiful Nightmare by: Simone and Marie
Summary: It took only one night, one action, for Jasper's world to be shattered. Will Edward and Co be able to pick up the pieces or will newcomer Alice be the one to stop the nightmares? Not your average fairytale. Jasper/Alice A/H Some non canon couples

Why this fic pwns Kharizzmatik: It pulls you in right from the beginning and you can't stop reading, wondering what exactly destroyed Jasper's life and how he became the broken man he is. It's angsty and drove me to tears more than once. It's not your run of the mill relationship-type angst, it's the deep heartbreaking earth shattering kind.
Forever and Always by: husmcn
Summary: Bella Swan fell entirely in love with her best friend, dreaming of forever with him. But what happens when everything doesn't go as well as she had planned? What if he broke her heart before they ever had a chance?

Why this fic pwns :
Kick Ass Bella Swan by: meeh-shell
Summary: Bella Swan is a senior at Forks High and she hates it. She rather spend time with her friends and family in Port Angeles. Will Fork's notorious player, Edward Cullen, be able to change her mind or just drive her further away. Read and find out AH ExB OOC

Why this fic pwns elisabeth (FF: eli-21): This definitely isn't the typical high school fic. Bella practices martial arts and Edward… well, he's yet again the cocky, man-whore bastard and King of Forks High. But above all, they're still hormonal teenagers.
The title describes very well Bella's character. In fact, she might be one of most OOC characters from all the fics I've read, and I like that a lot, because while she is completely ignored in Forks High, she's best friends with the most popular kids in Port Angeles.
Apart from all that, there are some spicy things going on, and that's always a plus.
I just started reading this story, I think it's amazing, and I can't wait to read more of it.
The author is revising now her two stories after a hiatus, so let's hope for an update of 'Kick Ass Bella Swan' soon!
Last Tango in Forks by: AwesomeSauce76
Summary: Bella Swan has spent a lifetime putting everyone else's needs before her own. Could a chance encounter with a mysterious stranger begin to change all of that? AU/AH

Why this fic pwns MissCherrie: So this story in a word? AWESOME! Which is fitting since it's written by the amazing AwesomeSauce76!
I was initially drawn in by the name. The idea that it somehow tied in with the classic 70′s film 'Last Tango in Paris' was intriguing. After reading just the first chapter I knew I was in for a wild ride…which was further confirmed after reading the second chapter. This same chapter had me picking my jaw up off the floor and wiping drool from my chin, seriously! The smut is smokin' hot, but honestly it's just the cherry on top of a fascinating and well written plot! Oh and of course there's a fuckhot Edward whose all dark and myterious…Oh how I love my Broodwards!
Like the Shadow by: americnxidiot
Summary: High school sucks. The stress is high, and the kids are cruel, especially when you don't look like the rest. For Edward Cullen, college was the fresh start he always wanted. Too bad he left behind more than he intended.

Why this fic pwns :
Milk by: Teambella23
Summary: O/S written for the Obsession Contest. My heart hammers against the inside of my chest, threatening to break free and spill onto the floor for him to step on… I wonder if Edward Cullen knows that I'm obsessed with him.
Twilight – Rated: M – English – Angst – Chapters: 1 – Words: 8,159 – Reviews: 49 – Published: 6-14-10 – Bella & Edward – Complete

Why this fic pwns BellaScotia: It's so well written and she does a great job of building the tension as the story progresses. I mean this is OBSESSIVE Edward, I haven't read ANYTHING like it on FF!
Do yourself a favour and read it!
Tangled up in Blue by: TxBirdie
Summary: Edward Cullen is looking for inspiration to write THE American novel. Bella Swan is looking for inspiration, any inspiration, to pull her from her doldrums existence. But what they find in each other, neither of them could have expected.

Why this fic pwns wandb: This story is so different from others I've read. Bella and Edward meet under difficult circumstances. They are both involved with others. But there are no cliches in this story. They acknowledge their futile situation and struggle to accept it. Neither of their significant others is an asshole (yet), so it's very realistic. I can't wait to see where TxBirdie takes this story.
The Bottom Line by: stupidsuckedinreader
Summary: AH:Bella Swan is climbing the corporate ladder. She is finally assigned a new employee to manage. Will this self proclaimed good girl break all of the rules of corporate America to have the one man she can't? BXE.

Why this fic pwns blue22: Edward comes from a very wealthy family and has seemingly been enjoying life in Europe for the past few years before joining Big Bad Co. It's the mystery of what he was doing there, and why he's joined the company in a low position that has me intrigued!
It doesn't matter if it's already been rec'd by us or not; all we ask is that you do not submit stories that are currently in a contest or up for an award. That's it
Deadline to submit each week is Tuesday at midnight CST. Any pwns received after that will count toward the following week.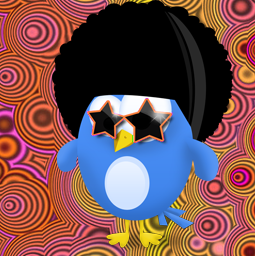 Any questions?
Ask us on Twitter: @TheFictionators, @carenl. or @Kassiah
We can't wait to find out what's pwning you!

Like this post?
Subscribe to our feed!