Official Description: WINNER in the Fun With Your Clothes On Contest! Bella feels like a stalker, watching the hot guy who sits across from her on the train every night. But when she finds out he's watching back, sparks will fly. Riding the rails has never been so fun!
Word Count: 6,368
–

When Caren and I hosted the Fun With Your Clothes On Contest (in which she did all the work), I remember reading this and absolutely loving it. Not only is it hot and has some of the best dry humpery I've ever experienced, but it has a great plot, fun dialogue, and gives us just enough that we're, ahem, satisfied.
The story starts out with Bella stalker-watching fellow student Edward as he boards the train.
My heart raced and I surreptitiously wiped sweaty palms on my jeans as I watched him. He stood in line a few people in front of me, allowing me to observe him undetected. His tousled hair – which I was exceedingly familiar with, as I had depicted it numerous times in my notebook – ruffled in the slight breeze as the train pulled to a stop and the line moved forward.

I sat in my usual spot, across and to the left of him, and pulled out my magazine. I adjusted my sunglasses so he wouldn't notice me staring at him for the next fifteen minutes.

Okay, it was a little stalker-ish.

A lot stalker-ish.

But I couldn't help myself.
They share an awkward conversation before parting ways. A few days later, she literally runs into him after class.
"Ummmm…" he began. "I'm actually glad I ran into you." He chuckled softly. "I mean… not that I ran into you… but that I saw you today. I mean… I see you every day… but…"

Was he rambling? Could he be… was he nervous?
Flirting, a steeling convo with Alice, and spending time together ensue before Bella realizes that she wants more from him. She decides to take matters into her own hands, so to speak.
So with a deep breath, I watched for an upcoming turn in the track and at the right moment, I moved back… ever so slightly.

Jackpot.
Edward responds immediately.
"Don't get off," he commanded, adding in a gravelly voice, "please."

I nodded, flushed, as more passengers disembarked, leaving only a middle-aged couple and an older man reading a newspaper at the front of the car. We were near the back, next to a floor to ceiling divider made of clear plexiglass on the top and opaque blue plastic on the bottom. Edward pulled me back onto his lap as he sat on the seat behind the divider. If someone were to look back, they would only see our upper bodies and assume I was merely sitting on his lap.

What they wouldn't see, was Edward clutching my hips and thrusting forward against my ass slowly and quietly, but very, very forcefully.
What happens next? Well, lemme just say that I wasn't surprised that this won first place in the public vote and was a judge's pick.
It's. so. fucking. hot.
So. With a compartment full of humor and a tasty backstory to keep it on its tracks, trust me–you'll want to be All Aboard this train, too.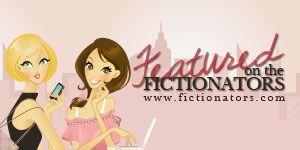 Like this post?
Subscribe to our feed!