Official Description:

Isabella Swan is certain notorious pirate, Edward Cullen, murdered her father and stole his prized cutlass. Out for revenge, she sneaks onto his ship, but Captain Cullen claims she has the wrong man. A tale of the search for truth…and treasure of course.
Word Count: 123,827


Ahoy me buckos!
'tis finally Friday!
'n a grog-filled one it be because this day I be brin'in' ye an extra special treat!
Ye ask, "Kate, what do ye mean a special treat?"
"Ah! 'tis simple, me hearties!" I shout. "This day, I gift ye th' best kind 'o treat. I gift ye a tale 'o adventure. A tale 'o action 'n suspense 'n romance. A tale 'o treasure 'n sailin' th' high seven seas. That's right… a tale 'o a band 'o pirates!"
Awesome, eh? Don't you wish everyone talked like that all the time?! Wouldn't that just make… everything better? Mundane, boring things like grocery shopping and trips to the drycleaners would suddenly become pretty fantastic. Going to the DMV would be downright entertaining! Telemarketers would be the best.people.ever! Okay… maybe not quite that far…

Anyway, I digress. It's what happens when my mind gets sucked into the Swirling Vortex of Fun.
Speaking of, back to the tale of adventure and romance and pirates.
So! The fic I'm talking about here is Cutlass by Tkegl, a story I just flat out adore for its amazing ability to provide sheer entertainment chapter after chapter. This is one of those fics that anyone can love because it just… has it all: a swoony, swashbuckling Edward in breeches (with an eye patch!), a saucy-mouthed wench with dirk (that'd be Bella), a villainous, murderous wretch, an unrelenting commodore bent on taking the Captain down, a psychic oracle, a band of secondaries that you just love, a race that spans the oceans, hidden treasure, treachery, sword-fighting… and did I mention a swashbuckling Edward in breeches? Oh, I did? Yeah, um, Captain Cullen deserves a double mention.
The basic premise is this… Isabella Swan, a nineteen year old woman, believes that her father was murdered by one of the most notorious pirates around, Captain Edward Cullen. Regardless of the fact that she was raised to be a proper lady, she's hellbent on revenge and recovering her father's stolen cutlass. To accomplish this feat, Bella masquerades as a young boy, sneaks aboard the notorious captain's ship, and becomes his cabin boy. Her plan is simple:
No, she would be patient. And when Cullen had his guard down – perhaps even when he was sleeping – or deep in his vile rum – she would take that cutlass into her hand and slit his traitorous neck.

Crass, perhaps. But she had long abandoned the idea of acting as a proper lady. Since the day her father was killed – the sapphire-embellished sword stolen from his still-warm body – and she'd set out to track down his murderer, only to learn that One-Eyed Eddie Cullen was to blame.

She smiled. Perhaps she'd call him that to his face as he bled to death. Few did and survived, but she would.

Aye.

One day soon, Isabella Swan would have her revenge.
Of course… things aren't always what they seem and things don't always go as planned. Upon confrontation (and attempted murder), the captain swears that he wasn't the one who killed her father but that he knows who did. While trust isn't quickly given, an unlikely alliance forms, an agreement perhaps, to find Bella's father's dastardly murderer and in the process locate what any good pirate always seeks: duh… treasure! Oh, and let's just say that Captain Cullen has his own ax to grind against that aforementioned dastardly murderer…
Hence a quick paced and quick witted adventure commences.
What I love about this story is that it's just… fun. It's virtually impossible to read it without wearing a big, fat grin on your face. There's action and suspense, sword fighting and treasure hunting. And all the while, there's a hilarious budding romance between our unlikely pirate / proper lady pair. Unlike all the other women the captain has encountered, Bella has a spine and she possesses a rapier wit, which she doesn't have a problem using against him.
Bella swung out with her other hand, but Edward caught that as well, eye narrowing in frustration. "Would you please stop trying to hit me?"

"Would you please stop doing things that make me want to?"

Edward couldn't hold back a laugh. "Miss Swan, calm down…please," he said. "If you'd allow me to explain…"

Bella laughed humorlessly. "As if you could." She frowned, but her movements stilled.

"If I release you, do you promise not to slap me again?" He eyed her carefully, only relaxing his grip after her curt nod. He stepped back, holding his hands out, just in case she changed her mind.

She rolled her eyes. "I'm not going to slap you," she said. "Goodness, for a pirate, you're awfully skittish."

"Well, you can hardly blame me," he retorted. "You take every opportunity to brain me."

She snorted. "As if you had one."
Tkegl does a fantastic job with this story. Cutlass is excellently plotted and laid out, it's well written, the action is well done and exciting, the humor is grand, and everything just… works. I really and truly can't recommend it enough.
If you're looking for something to make you smile and grin and pump your fists as you read and if you're looking for a little fantasy, humor, and a little unf…
This fic?
Thar be gold here.

I loved this fic. So much fun. I mean how can you go wrong with a hot Pirateward, a quest, a treasure hunt and skullduggery fic-style? TKegl hits it out of the park with this one. Ahoy there mates, go read.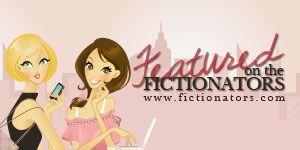 Like this post?
Subscribe to our feed!