Official Description:

When Bella meets Edward and Rosalie, they have an interesting proposition for her. It was supposed to be one night only. What happens when no one wants it to end? ExBxR, ExB, BxR, AU/AH. Part One of The Photographer's Series.
Whether officially announced or because it hasn't updated in at least six months, we deem this fic to be on hiatus. If you don't like reading stories that might not complete, you might not want to start on this one. If you feel this status is in error, let us know, and we'll check it out.
Don't miss the outtakes, Snapshots.
Here's what we had to say when we recommended it:
naelany says: When Kassiah asked me to do a guest rec today on Exposure, I was honored and thrilled to know that SorceressCirce and AHelm were going to get more recognition for this wonderful little tale of theirs. I'm absolutely in love with their Edward, Rose, and Bella…and Emmett, too.


Exposure, however, is Bella's story. You get to see her POV as she gets propositioned by Rose and Edward to have a threesome with them. She's never before been with a woman, but cannot deny the instant attraction she feels to Rose. And to Edward. What starts off as just a one night thing, quickly turns into something else altogether.


If you think that this is just any old threesome story, think again. I won't go into too many details, because really…what fun would that leave for you to discover if I did? What I will tell you is this. There is a deep connection blossoming, something that is felt but not quite fully understood by all involved. Who the connection is with, you'll have to read to find out.


Edward and Rose have made their bed with Bella, and are now having to lay in it. But it's not a bed of roses (if you'll pardon the pun), and there are many things left unsaid that probably should be out in the open. I don't know about you, but I sure as hell am looking forward to finding out what other things are in store for these three.


Now, I know I mentioned Emmett up there. Emmett is Bella's older brother. You get to meet him as he and Bella have a brother/sister day. He's gay and at the moment looking for love. Will he find it? I'm sure he will…eventually. When? Well, he's going to be getting his own story arc soon (beginning of 2010, or so I'm told) that will give us his POV. I for one can not wait to read it! I may or may not have heard a thing or two about what's coming, and let me tell you, it's going to be good!


There's going to be at least one more arc in the series, and I believe that it's going to be Rose's story. Definitely one I'm looking forward to reading.


Hmm, I think I should leave you with a little taster… but it won't be from the first two chapters. No, I think it needs to be something from later on. And you're going to have to read it all to find out what else happens.
This man – this amazingly attractive, sweet, thoughtful man – wanted to know me inside and out, and when he pressed his thumb to the corner of my mouth to wipe away a bit of stray hummus, I couldn't help myself.

I turned my face and took his thumb between my lips, running my tongue over it as I met his gaze with my own.

"Bella," he said softly. His eyes were downcast, and before he looked at me, I took note of the length of his dark lashes against the light tone of his skin. "I promise that's…this isn't…I really did just want to talk."

I sucked lightly on his thumb and then gingerly wrapped my fingers around his wrist as I pulled his hand downward and away from my lips. "And now?"

The ivy of his eyes moved quickly from bright and alive to dark with desire, and before I could blink, his lips were on mine. I moaned softly, pressing closer against him, but before I could deepen our kiss, he turned me around in his arms. As his mouth sucked at the place where my shoulder met my neck, he slid his hands down my sides, finally pressing them inward, toward my navel.
Kassiah says: What can I add to naelany's fuckawesome recommendation?


This. story. is. fucking. hot.


It just is. I can't believe that I am saying this, that I am telling you to read a threesome fic. With Rosalie. But I am- it is that good. It's descriptive and well-written and has amazing dialogue, and I cannot get over how hot it is. It's emotional and a discovery and fucking hot.


I pulled some quotes to share with you and realized that I had half the fic. So I thought I'd share this one with you, from Ch1:
As I started to swallow, Rose leaned toward me, her breath hot and her full lips brushing my ear as she whispered.

"Would you spend the night with us? Both of us? Edward's place is just around the corner."

I nearly choked.

"I…What?" I sputtered as the tequila burned its way down my throat. "What?"

Edward placed a hand on my upper arm, and the heat from his palm intensified the fire of the alcohol radiating in my chest. "We don't do this often, Bella. In fact this is a first…we'd joked about doing something like this before, but never seriously considered it…" He paused and looked me in the eye, making my legs feel weak. "Until we saw you, that is."

I felt my jaw drop.

For one of very few moments in my life, I was speechless. What do you say when the two most gorgeous people you've ever seen ask you to be part of a threesome?

Images raced through my mind. Edward's body fluid with mine. Edward's brow beaded with perspiration as he moved inside of me. Edward's hands on me, moving and massaging their way down my form. Edward, Edward, Edward.
Trust me. Read this. You won't be sorry.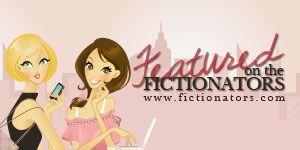 Like this post?
Subscribe to our feed!