Official Description:

Edward and Bella's families knew they would be perfect for each other. But would the two of them see it? One Night. One Song. Falling Slowly. AH/AU ExB "Who ever loved, that loved not at first sight."
Whether officially announced or because it hasn't updated in at least six months, we deem this fic to be on hiatus. If you don't like reading stories that might not complete, you might not want to start on this one. If you feel this status is in error, let us know, and we'll check it out.
Here's what we had to say when we recommended it:
crimsonmarie says: So. It's no real secret that MrsAC is my non-biological Twin in all aspects of the word. I'm thinking of one thing and she says it out loud. We have the same taste in music – even the wicked embarrassing shit. We've gone through similar life experiences and can talk about them together without feeling like we're bugging the shit out of the other person with all of our whining. I love the girl like nobody's business.
But see, we wouldn't have figured any of that out if she hadn't contacted me one day, asking me to pre-read the one shot she wrote for the Tattward and Inkella contest. It was her first foray into fic writing and she was nervous about it.
Well, she had no freaking reason to be. Seriously. Falling Slowly is amazing and I absolutely adore the way she writes Edward and Bella. They're amazingly sweet and the story is, so far, drama free.
And we all need a bit of drama-free fic reading, in my honest opinion. Not everything can be doom and gloom, right?
Plus, the way she describes Edward upon first sight is enough to have you melting.
He stood up after adjusting something on the floor and raised his shirt up to wipe the sweat from underneath his eyes. I had to squeeze my lips together to contain the gasp that wanted to slip out, because sweet baby Jesus, this man not only had a beautiful face, but a drool worthy body. His stomach rippled and dipped into a sexy six pack and he had the "V for Victory" as I liked to call it. It led straight down to the promised land, pulling my eyes in that direction.

As my eyes scanned his torso, they landed on the sexiest tattoo I had ever seen. It started underneath his left arm and trailed all the way down to his hipbone, thick and all in black. From what I could tell, it was a series of Chinese characters. I was surprised that I was still standing. Never before had the sight of a man made my knees go weak, but that was the only way to describe what I was feeling.

And my panties just got wet.
Seriously, how are you going to not want to read more of that?
It's easy to get lost in these two. They're cute, funny, adorable and you kinda just want to jump in the middle of Bella's bed to squeal with her over it with Rosalie and Alice.
MrsAC is simply amazing. Her words make my heart happy. Read it. You know you want to.
Kassiah says: If I didn't know that this story's title came from a song, I would say that the title doesn't go with it–at all. Bella and Edward meet and leave together basically five minutes after they meet. They don't fall slowly in this one.

I approached her quickly and pulled her body flush to mine. I gently pressed my lips to hers, and it felt like everything in my world came together. She wrapped her arms around my neck and sighed against my lips before sinking into me.

I ran my tongue over her bottom lip, silently begging for entrance. She responded by opening her mouth to me and sliding her hands up my neck and into my hair, pulling my face closer to hers. Our tongues intertwined and moved together perfectly in synch.

From the second our lips had met, there had been a jolt of electricity flowing throughout my body unlike anything I had ever felt before. My lust began taking over, and my hands brushed up her sides and along the sides of her breasts. I knew if we didn't stop now, I was going to end up taking her right in the middle of this club.

I pulled back and brushed her hair back from her face, giving me a clear view of her dark, expressive eyes. "Do you want to get out of here?"
Yes, please.
Like crimsonmarie said, this story is emo-free. I told someone recently that the greatest angst in this story is Bella and Edward having to wait to get home for the smexing to commence. It's fluffy and fuckhot and funny. Read it when you need a pick me up. Read it now.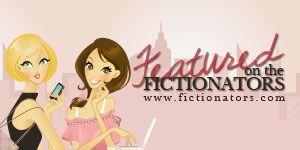 Like this post?
Subscribe to our feed!