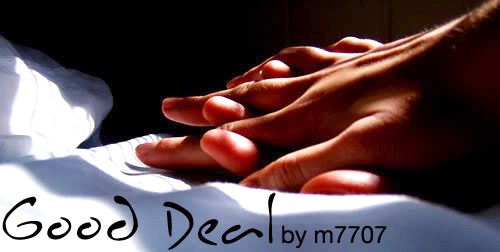 Official Description:
Bella Swan hates Rosalie Hale. Her idea of revenge? Sleeping with the Ice Queen's boyfriend, Edward Cullen. AH, very OOC, very rated M.
Word Count: 18,279
Confession time: I haven't been reading anything new lately, but when this came across my rec pile, I decided to give it a whirl since it was already eight chapters strong.
Confession number two: So, I started to read…and couldn't put it down. I was practically begging for that last chapter.
Let's just say right off the bat I LOVE a snarky Bella. There's just something about snappy, dry humor that makes me grin, and I get all excited when I find a new story with this sort of characterization. m7707 tells us in the beginning that it's 'quick and dirty'. Does she mean it? Oh yeah.
"The last thing in the fucking world I wanted to do with Cullen was talk to him. I had better uses for his mouth."
At first Bella, with her unbridled hatred toward Rosalie, wants revenge. I won't give away the why, but I understand her need for it. And what better way than getting at the Ice Queen than through her boyfriend…Edward.
"Who are you?" he asked.

My grin widened. "Bella Swan. I hate your fucking girlfriend."

He blinked a couple of times and then nodded, closing those sharp, intelligent eyes.

"Good deal."
At this point, Bella just takes control and I love it. Whenever she's pissed at Rosalie, she'll seek out Cullen for a grudge fuck. And she gets pissed off—a lot. He, on the other hand, seems not to have a problem with it.
"I'm sure your bitch of a girlfriend will do something to piss me off soon," I said, walking backward so I could enjoy his dishevelment for a few more steps before giving him a wink and jaunty wave. "See you then, Cullen."
Confession number three: I love when things start to shift in a story. That moment where one or the other realizes, hey, this isn't what I thought it would be…it's more. You see, there's something she didn't expect, and it's at this point that the story had me caught in a visceral grip. Even frenemies with benefits gets lopsided at some point.
It hadn't started out that way, but at some point things had changed.
Who falls for who? I don't want to give anything away because it's worth every word. Thoroughly engaging, completely addicting and had me grinning ear-to-ear at the end.
Last confession: You had me at "Good Deal", m7707.
There aren't many stories out there anymore that I drop whatever I'm doing and run to read as soon as I get an update. Good Deal was absolutely one of those stories. I craved more. With this being from the girl who brought us fuckhot hockey-playing swoonward, I should have expected it to be brilliant. And it is.
Like LuckyIrishTart told you, Edward and Bella's, ahem, relationship begins when Bella wants to get back at her nemesis, Rosalie. I love Edward's reaction the first time he talks to Bella:
"You're Edward, right? Edward Cullen?"

He nodded.

"You're dating Rosalie Hale?"

He grimaced. "Fucking Rosalie."

Ohh, trouble in paradise. I smiled.

He looked me over. "We're kind of on and off. This happens to be an off week."

"Excellent." I grabbed his hand and pulled him behind me as I headed toward the parking lot. "Come with me."

"Where?" He followed along willingly enough.

I paused when we reached the edge of the lot, biting my lip. My truck was at one end, but the cab was small and the steering wheel huge. It didn't leave a lot of room.

"Which one's your car?"

He pointed at a shiny, brand new, sleek, and expensive looking sedan. "The Volvo. Why?"

"Perfect," I said in satisfaction. I bet it had a nice back seat. Probably leather, too, which made it easy to clean. He looked like he'd be messy.

"Um…" He let me yank his arm as I marched purposefully toward the car. "Mind if I ask what we're doing?"

"Getting into the backseat of your car." I looked around. There were a few vehicles still left in the lot, but they were mostly staff cars parked in the back. His sat all by itself in shiny silver solitude.

"Why?"

I came to a sudden halt, spinning to look at him. He managed to avoid knocking me flat on my ass in an admittedly graceful move that left him towering over me. I hadn't realized how tall he was.

"Do you want a blowjob or not?"
You guise know I love highschool fics, and this one makes me especially happy. Even though it's a quick read, m7707 packs a punch in this story. It's super hot, but there's genuine emotion and growth with both of them.
"I want you to smile," he said quietly.

I swallowed and managed a shaky one for him. According to the rules of our little game, it was my turn to ask, but I was too scared to say what I really wanted. It wasn't a game to me any longer.

"I want you to kiss me," I whispered, and he did.
This is definitely a favorite, Fictionees. Read it–you don't want to miss out on this one.
[dcs_p]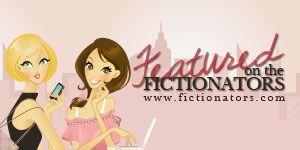 [/dcs_p]

Like this post?
Subscribe to our feed!