Official Description:
Sam saves Bella after she gets lost in the woods. She returns the favor in more ways than one. A romance set in AU New Moon.


My obsession with the Sam and Bella pairing came from watching New Moon. There was something about the scene with Sam carrying Bella out of the woods that intrigued me. I pictured Sam with all of his quiet strength helping pull Bella back together. And I love an Alpha male…just saying'…
Most of the Sam/Bella stories I have read have Sam imprinting on Bella, her becoming a member of the pack, and maybe some Jacob drama on the side. Holding Sam is completely different. This story isn't about love at first sight or a love that is destined to be. This story is about two people who have been deeply hurt and left devastated. Sam and Bella can relate to each other, and their common bond can be the thing that heals them both.
A flash of emotion crossed the normally impassive features. On them, I read the answer: Yes. Out loud, though: "We're not at odds. Helping isn't a competition."

"If it was, you'd win."

"No. You saved my life. If it weren't for that, I couldn't have done any of the other things. When you helped me, you saved yourself." He took another bite. "Even if you didn't want to." Another bite. "Even if you still don't want to."

I ate some more, thinking about that. "I don't want to die all the time anymore."
MeraNaamJoker is able to take canon Bella and give her a real voice. We experience how Bella felt when Edward left her and how she subsequently deals with her feelings of abandonment and anxiety. Bella does things to mask her pain that some could consider OOC,but I 100% believe that this author is giving a realistic view of a teenager dealing with life. And at her lowest point, Bella finds that helping Sam helps herself.
He moved toward me again, too fast to see, rolling over and clinging to my waist, then releasing it and smoothing up my shirt as he pressed his face to my stomach. More tears sprang to my eyes, but this time at least they were happy. I kept running my fingers through his hair. "There. Just… stay there? For a while?"
Sam is the only person who can understand what Bella has gone through, and that's what makes this story work so well. Sam imprinted on Emily, but she didn't accept it and broke the imprint,never wanting to see him again. Sam is broken by the loss of the imprint and feeling afraid of his ability to unintentionally hurt people. These characters have to let go of their own pain just a bit to be able to help each other.
I closed my eyes and saw Emily. Tall, curvy, and gorgeous on the side unmarred by scars. "I know I'm not like her." Except my face was damaged too, but I wasn't going to bring that up now.

He didn't bother pretending ignorance. "I'm glad you aren't."

I tried to laugh, but it sounded wet and unsteady. "Sure."

"I mean it. If you looked like her, I'd always wonder, in the back of my head, if maybe I was with you because of that. If maybe I was looking for a replacement instead of liking you for you."
As much as I love vampire mating and wolf imprinting, reading a story with two people falling for each other naturally is very refreshing. It's beautiful and wonderful and amazing and awesome! Everyone should read it
[dcs_p]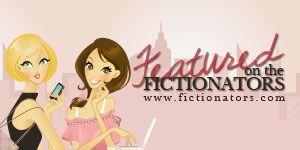 [/dcs_p]

Like this post?
Subscribe to our feed!