Official Description:Edward is a solitary, murderous vampire. Bella is a fragile human. Worlds collide. No sparkles or vegetarian vampires in this one. 1st place Judges' Choice in the There Will Be Blood contest.
Word Count: 8,733

What is it that we love so much about vampire stories? Not just Twilight and fanfic but the vast array of books, movies, and television shows that have been created over the years. To me, it's the allure of the forbidden, the conflict between morality and passion, and of course, the dark eroticism. We love the way we are drawn to characters who are the "bad guys," and we love seeing a mere human bend, and sometimes break, them.
In the Twi fandom, it's so easy to get caught up in AH stories because we have so much flexibility with the characters and situations, but at the same time, that is part of what makes AU stories so rare and appealing.
It's no secret that I'm a big fan of pretty much everything socact writes, and Invitation is no exception. Upon reading this one-shot, it's unsurprising that it was selected as 1st Place, Judges' Choice in the There Will Be Blood contest. The honor was most definitely deserved.
In this story, socact blends traditional elements of vampire lore with characters and bits of setting we adore from Twilight. Her ability to draw readers in with exciting, intriguing detail sets the stage for how this darker version of Edward encounters Bella and becomes involved in her life.
I saw her then, the object of my pursuit, the creature that had frustrated even the most reliable of my senses. I watched her as she stumbled through the snow, her long brown hair dancing across her face, her cheeks as red as the scarf around her neck.

She was unlike any human I had ever seen before.

Beautiful. Innocent. Young.

She reminded me of all I had lost, so many years before.
Just like that, in so few words, our hearts beat with excitement, knowing that Edward is under her spell. He wants to take her life and fulfill his longing for her blood, but he can't. Will we ever tire of this occurrence in AU stories? No, I don't think so. ::smile::
As the story progresses and Edward has let her go once, he still struggles. Something about that has such a hook, wouldn't you agree? He tries to deny the connection he feels toward her, the desire to possess her, but he can't. And then, suddenly, socact adds a few lines of poetic thought, and it's as though you can hear the fandom collectively sign and swoon.
I could have killed her then—longed to, with every fiber of my being. But again I hesitated, again I waited that split-second of time while my instincts battled with an almost human impulse to spare her life.

"Thank you," I said, avoiding her gaze as she opened the door wide and let me in. In the span of time it took me to say those words, I could have satisfied my thirst a thousand times over. I felt as though I were standing before an elaborate banquet of the gods, and choosing a fast instead.
And this:
"It's fine," I said, and she smiled at me, nervous but real and honest and beautiful. I smiled, too, for the first time in a hundred years, and I wished I could stay forever in this room for no other reason than to see such happiness on a human face. I only ever saw fear. As a vampire, I had never been privy to anything else.
He loves her, and he doesn't even know it! That is the element we crave and rave over in AU, and here, it is just…so…perfect.
I admire the way socact has woven words and emotions together in this one-shot, making readers crave each moment of weakness Edward experiences and hope Bella will give into him, providing whatever he desires. It is the essence of vamp fic, and none of us can deny how much we love that.
If you want to see how this turns out – if you're morbidly curious to know if and how they progress physically, if Edward changes her, if Bella gives in willingly or sacrifices her life for his fulfillment – then click that link above and go read now. I know you won't be disappointed!
Mmm…Darkward.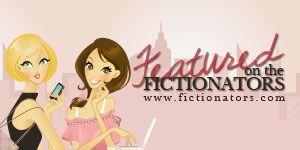 Like this post?
Subscribe to our feed!