Official Description:

Scarred by events in her past, Bella relies heavily on her best friend and roommate, Jasper. When Jasper falls in love with a girl named Alice, Bella is excited for him but can't help but wonder – where will she fit in?
Whether officially announced or because it hasn't updated in at least six months, we deem this fic to be on hiatus. If you don't like reading stories that might not complete, you might not want to start on this one. If you feel this status is in error, let us know, and we'll check it out.
Here's what we had to say when we recommended it:
MF'er says: I absolutely adore this fic, the budding relationship between Bella and Edward is sweet and romantic…and I can't wait to see where it goes. There is a bit of angst…and I'll admit, the last few chapters had me crying like a baby, but I can't deny that I love a fic that has the ability to pull that kind of emotion out of me and I highly recommend this to anyone!
Kassiah says: I really like this story. We don't know what happened to Bella for a long time in the story, but we get an inkling in the first chapter. JOotG deals with mature issues but is also sweet, romantic, and funny. She also has a few outtakes, under More of the Guys.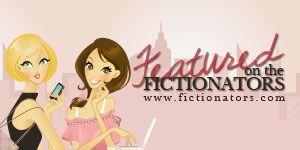 Like this post?
Subscribe to our feed!