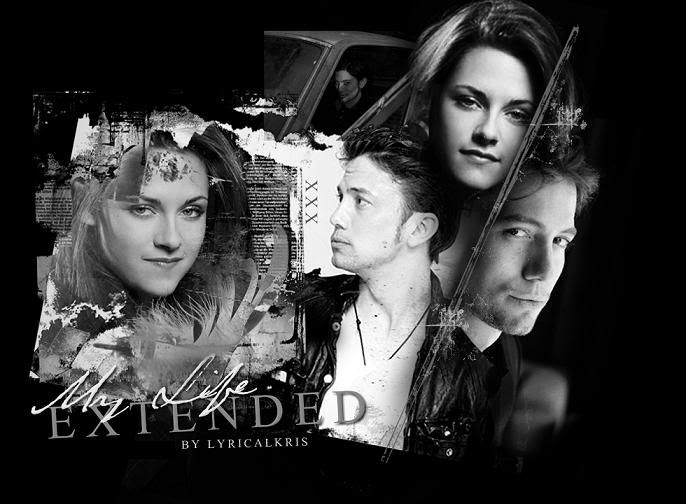 Official Description:
Bella knew her best friend fled Forks at the end of a bad relationship. She thought that she was helping Alice settle her past when she agreed to talk to her ex, but Jasper was the one who seemed jaded. What does it take to re-write first impressions?

Word Count: 62,343

I went fic diving and fic diving one day. My mission was to find a good, quality Jasper/Bella story that would make my little heart pitter-pat. I searched and searched, and finally started hunting the favorites lists of people I like, trying to find that elusive fic. Therefore, I don't know exactly how I stumbled onto this little gem of a story, but I'm ever so grateful that I did.
LyricalKris's My Life Extended is one of those rare off-canon fics which does not rely on the (imo trite) premise that "Edward never came back." Anyone who knows me knows my feelings about this: Edward ALWAYS comes back.
Instead, this story has a really original plotline: Alice, who is Bella's best friend, is engaged to a wonderful man, Felix. Unfortunately, she admits to Bella that she's already married – to Jasper. Alice insinuates that Jasper was borderline abusive, and that she's terrified to see him face to face. Bella, being the staunch best friend that she is, volunteers to go talk to Jasper in Alice's stead, in the hopes of securing his signature on the divorce papers.
Edward is present in this story, as Bella's sometimes overprotective gay best friend. He provides a bit of comic relief, and their banter is refreshing to read – it reads like two real friends, and not like what someone thinks a girl and her gay best friend would sound like.
This story is short – only thirteen chapters – so there's no time for misunderstandings to fester and create unnecessary plot complications. Instead, we start to understand how Bella could begin to fall for her best friend's husband, and we also see all of Jasper's best qualities coming forth.
The author also does a lovely job of fleshing out the ancillary characters – Emmett and Esme are particular favorites – and she does all of this while giving several nods to canon. All together, this is a fantastic story that shouldn't be missed. Enjoy!
[dcs_p]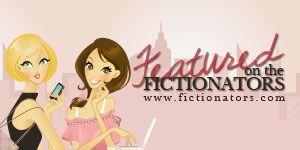 [/dcs_p]

Like this post?
Subscribe to our feed!