Official Description:

Written for the All You Need is Love Contest – Winner of a Judge's Choice Award. Jacob and Alice are the only survivors of the second battle with the Volturi. What do you do when you've lost all your loved ones?
Word Count: 5,948

What do you do when you've lost all your loved ones? BellaDonna1472 poses and hypothesizes that question in her Alice/Jacob fic Nothing's Gonna Change My World. Told from Alice's point of view, we learn that the Cullens, except for Alice and including Jacob's imprint Renesmee, were killed in a battle with the Volturi, and since Jacob continues to phase, he remains unaging, immortal. Alice and Jacob also remain natural enemies, but they are the only beings on earth, or anywhere else, who would ever understand what the other is going through. So they stick together, they hang in limbo and sadness, they mourn their losses, numb in each other's presence.
But what happens when they need to move on? That's not a question that BellaDonna1472 explores, but she does force her readers to examine it.
This fic is about love and devastating loss, guilt, remorse, longing and sadness. It's beautifully written and engaging. I found myself in tears, praying for more for Alice and Jacob. Hoping they would find the comfort and companionship with each other that is so clearly evident to the readers.
Alice longs for Jasper, her family, and the relief of certain death. But because of her love and respect for her beloved and her loved ones (and Jacob's family) she refuses to end her own misery with death.
The both of us still suffer from survivor's guilt. It's hard to live.
The tone and rhythm of this fic is somber and morose, yet lyrical and just so lovely. If you've ever heard the song Across the Universe you'll agree that BellaDonna1472 matches many of the thoughts and feelings invoked by that song: disconnection and hesitation while gravitating toward the one thing you need and want–over and over and over again.
I watch the black vinyl record go round and round on the turntable. It's hypnotizing if you let yourself lose focus.

I'm tired of finding distractions.
Deep down Alice knows something's gotta give. And Jacob knows it, too. But they spend a great deal of this fic, much as they've spent the last 50 years, pondering, poking at the boundaries. Jacob is the first to verbalize the simple facts, though.
"Do you ever wonder if Jasper would judge you for not trying to be happy?" he asks in a broken voice. "Because sometimes I think Nessie would be upset with me for not trying harder. I mean, we get by, but we're definitely not happy."
And then:
"I'm lonely," he says, stating the obvious.

I sigh. "I know. Me too."
Yet she continues to orbit her sorrow, not taking what's right in front of her. Her extensive explanations for not allowing herself to be happy spiral and spiral.
There's lust in Jacob's eyes.

Nothing's gonna change my world

Nothing's gonna change my world

Nothing's gonna change my world

Nothing's gonna change my world
The song is like her mantra, keeping her steady, refusing to accept that she needs and wants to change and grow and move on. Even if those next steps include a partnership and bonding with a being whose utter existence is naturally repugnant to her.
I've been playing Across the Universe on loop for hours now. I keep repeating the refrain in my head, like a mantra that will help me preserve the world I know. But I think it's too late.

I know it's too late.
Against logic, she knows she shares the path to her mental salvation with Jacob, but she's fucking terrified to take the leap. If you're willing to take your own leap and check out what she finally chooses to do, you might discover something new about these eternally optimistic characters that you never thought possible. You might even learn something new about yourself.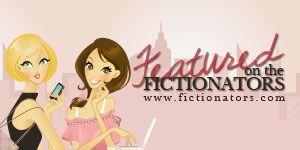 Like this post?
Subscribe to our feed!