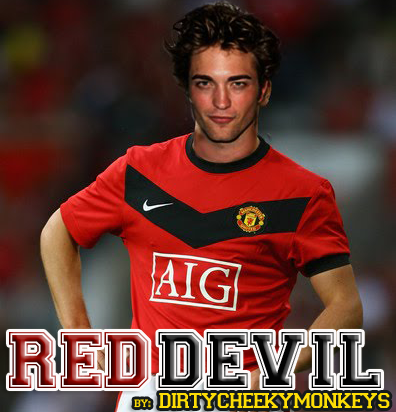 Official Description:

When Edward Masen, the talented, cocky & irresponsible star of Manchester United football club's contract & career come under threat due to off the pitch antics will his new American agent, Bella Swan be able to save him from himself or resist his.
Whether officially announced or because it hasn't updated in at least six months, we deem this fic to be on hiatus. If you don't like reading stories that might not complete, you might not want to start on this one. If you feel this status is in error, let us know, and we'll check it out.
Here's what we had to say when we recommended it:
I've been rec'd quite a number of fics in the time I've been reading fanfiction (the list keeps growing like the national debt, so you know it won't end well), however only a handful of those recs can make me drop everything and run to take a peek at that little jewel. Red Devil was one of those.
With all the men in my life being soccer fans, just reading the title of this fic caught my eye, adding to that an image of a sweaty Edward … I just never stood a chance.
On one hand you got Edward, a cocky British soccer player all sweaty and angry with a foul mouth and body that just won't quit. He's the best player out there which makes him think he can do pretty much anything he wants, and he's right, until the higher powers get sick of his attitude and hire a female American agent to try to rein his wild ways once and for all.
Enter: Isabella Swan, she's a strong, confident woman that even though she can hold her own just fine, has her own set of baggage in the form of a cold father and an ex-boyfriend that broke her heart beyond recognition. So the opportunity to start over in another continent seems pretty appealing at this point.
Once Bella and Edward meet sparkles do fly, but they pretty much go to hell the second he opens his mouth. Did I mention he's an angry ass? This new found attraction does not suit well with him and he's determined to either make her go away or fuck her out of his system, whichever comes first.
In time, the attraction grows and we see a softer side of Edward, one that he's been keeping from the world and even from himself, and is that side that starts breaking Bella's walls little by little the more time she spends with him. Is this vulnerability that scares the hell out of them but has them wanting for more in the end.
Even with the attraction and flirting, she keeps trying to convince herself that having anything more with Edward other than a professional relationship just can't be, which only makes Edward and his penis want her even more.
I should also mention that Edward's penis is pretty much a character in itself in this fic, delivering some pretty good lines that make you laugh your ass off and also want to invite him over to just hang out.
"That bastard will die a fucking death before he takes what's mine…ours, I quickly correct when my dick quirks one of his pubic eyebrows."

" 'It's because she hasn't seen us, Edward. Once she does, she will be ours for all time' he declares, shaking an angry penis fist."
So go ahead and read this fic, you will not regret it, it's not just a sports fic, it's also about friendship, heartbreak, second chances and opening up to others even if it makes you vulnerable, 'cause it's just damn worth it.
The dirtycheekymonkeys have come up with one fuckawesome Edward. He's gorgeous, has an accent, and without a doubt knows how to get what he wants. In his own words;
Edward Masen is nobody's bitch.
When he meets 'Bella, his new agent, his life is turned completely upside down.
This never happens to me. Never.

I internally threaten my dick with nothing but hand jobs for a month if he doesn't pull his shit together but he simply turns his back and gives the finger mumbling something about red being all wrong. He wants brown.

Christ on a cracker. Just please no.
Neither one of them are prepared for what happens, and they both constantly fight what they are feeling.
"I can't, Edward. I've been hurt too badly. My heart can't take being broken again," I whisper as a traitor tear falls down my face.

"Who said anything about hurting you? If you were mine, Bella, I'd treat you like a fucking queen."
The prologue makes it very clear that this one is not for the lighthearted, and yet I can't help but beg for more.
*sigh* Soccerward. It's no secret that soccer basically rules my life, and I can't tell you how excited I was when someone tweeted this story. I love that this story is a sportsfic, but the real focus is them. I love that they have created an Edward that I just can't get enough of and a Bella that doesn't make me want to pummel her. I love that he has an accent and just lays it all out there for her and that she tries to resist and isn't able. I love that it's got a great plot and is witty and just plain hot.
"Oh! Fucking hell, Edward. Your fingers…." Bella gasps.

"Are just the start" I tell her with a smirk.
Hot, British Edward? Bella with a Brain? Amazing Plot with Fun Dialogue? Yep, Yep, Yep. Red Devil scores FTW!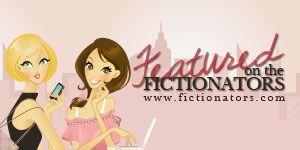 Like this post?
Subscribe to our feed!