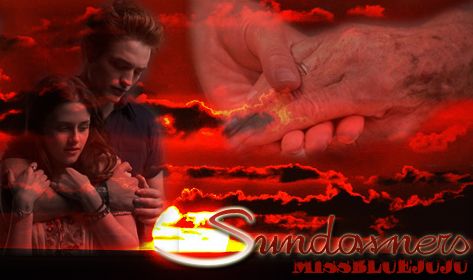 Official Description:
On the evening of Bella's 85th birthday, Edward reflects on the recent past and its trials, Alice helps out with the future, and Bella finally realizes her last human milestone. E/B, AU, Character Death

Word Count: 4905

So… that summary made you pause, eh? I hope it didn't make you close the page… Although, if you are still reading this, I guess not, lol.
But let's go ahead and get this out of the way right off the bat: This one shot includes character death.
I know that's a hard limit for many. And even for those who will read c/d, it's not exactly a pleasant experience. Note that I said it's not pleasant. I didn't say that it wasn't worthwhile or poignant or meaningful.
Oftentimes, at least in my experience, fics that go there are the most worthwhile, most poignant, and most meaningful. Why? Because they make you think and ponder. They make you feel a little deeper, perhaps. And at least for me, these fics tend to stick with me the longest (Hello, Awake in the Infinite Cold, I'm talking about you again).
Considering that perspective, this recommendation makes all the sense in the world to me. Because Sundowners is all of those things I mentioned above. The first time I read this story, it was in spring of 2010. I still think about it from time to time. In a fandom where fics and writers come and go, I think that's saying something fairly significant.
As an aside, I should also point out that recommending any one shot is a bit challenging. Because of the lower word count and quick pace of the story, there's a high risk of giving away too much, which I never, ever want to do. At the same time, however, I need to give you, the readers, enough to pique your interest. A challenge, indeed…
Sundowners is what I'll term a Canon AU (recall all the discussion we've had about different types of vampfic). It's a what-if, using a lot of canon.
In this case, it's what if Bella were never changed.
To me, this is probably the most heartbreaking of all vampfic scenarios. See, deep down and though I hide it sometimes, there's some romance in me, and one of the things that appeals to me most about ExB vampfic is that very romantic notion of eternal, never changing love. So the idea of Edward living into perpetuity – alone – after Bella's inevitably short human lifespan is just… excruciating. It makes my chest hurt.
The first line of this story makes me heart clench every time I read it.
She stopped asking me to change her once she turned forty.
Ouch.
If you think about it, there is so much canon / canon possibility in this scenario. We all know about Edward's refusal to change Bella (hell, there's a whole book dedicated to that, lol). We know that he couldn't bear the thought of damning her soul. We know that, at least in his mind, he was doing the right thing. That makes this storyline so convincing, because you can really believe in its possibility.
This one shot is a fantastic exploration into what if Edward had gotten his way and followed one of those paths he laid out in the tent scene with Jacob – stayed with Bella throughout her human life. More than that, this is a what if that delves into all the ramifications of that decision.
I love that. Truly. Those of you who know me know that one of my favorite concepts to explore through Twific is the notion of decisions and consequences. And this is the most important and altering decision of all.
Given all the inherent angst and heartache in that kind of storyline, missbluejuju takes it even a step further. In this fic, she adds in one of our worst fears as human beings: the loss of memory – of our own, but just as tragic, of our loved ones.
She is eighty-five today.

I didn't have the heart to tell her it's her birthday. I reasoned that it wouldn't matter if I did; in ten minutes she'd forget that I ever told her anyway.
Here, we get to see Edward facing consequences he'd never even considered. And to me, this line says it all:
I wonder if it's God's sense of justice, or if he just thought it was funny to make me remember everything and make her to forget.
Ugh… I think that was where I burst into tears the first time I read. And this just killed me:
"You're going to stay over tonight, right?" she asks. I smile at her, looking into her deep, brown eyes, really the only thing that hasn't changed over the years. They're my constant, my reassurance that Bella's still Bella.

I bring her wrinkled hand up to my mouth and kiss it gently. "If you want me to."

"I always want you to," she murmurs. She threads her fingers through mine and looks at our joined hands confusedly before looking back up at me. "Is Alice coming over? She said she bought me a dress for graduation."

I realize then that I'm talking to eighteen-year-old Bella, and I squeeze her hand a little. For all the insecurities and shyness she'd had at that age, it was my very favorite time of her life. She'd had her whole life ahead of her, and you could see the excitement shining in her eyes. I can see a glimmer of it now, a faint echo.
Painful, isn't it? Especially if you know this scene from personal experience.
I'm not going to go into details on what happens next, because it will really and truly spoil. I will say that what follows is touching, tender, and bittersweet – all the way to the very end, which I'm sure you can guess.
I did want to share this, however:
"Edward," she begins gently. "You knew what you were getting into when you refused to change her."

"I did. But I didn't expect this." I wave my arm, gesturing to the living room.

"No one does, but it's part of being human." She pauses. "Do you ever regret it? Not changing her?"

I look down at the floor. I can see where the grout line is crooked between the tiles. "I'm glad that she lives." I raise my eyes. "I'm glad she got the chance to live—the chance none of us had." I pause. "But if I ever got to do it over again…"

"You'd change her," Alice whispers.
See, this is, to me, the most tragic thing of all: the acknowledgment that a mistake has been made and that it's irreversible and that given the opportunity again, he'd have done things differently. That is exactly what I want to see in this type of storyline.
This fic is sad. And it's sweet. It's moving and thoughtful. And most of all, it's utterly beautiful in its tragedy. This author does a brilliant job conveying Edward's state of mind. She writes him very canon, both in his speech and his mannerisms. She's created a wholly believable scenario.
The end… well the end is surprising and just lovely, somehow uplifting. Yes, I said uplifting. Because it is, at least for me.
I realize that I'm being very vague (this is something I find that I do often in these columns – sorry). But if you take away nothing else from this little rec, take away that this: this fic is truly worth the heartache and worth reading. Twice.
So… if you can handle it, grab a tissue if you are tender of heart, get on over to missbluejuju's page, and read Sundowners. You won't regret it.
Until next month (2012)!
v-v
Wednesdays With Teeth Past Recommendations:
[dcs_p]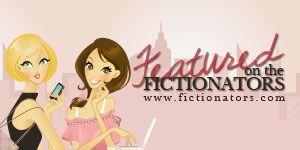 [/dcs_p]

Like this post?
Subscribe to our feed!