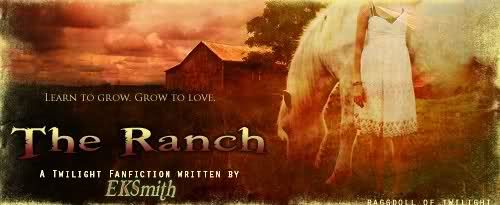 Official Description:
After finding himself deep in trouble, Edward accepts an unconventional offer to attend a rehab program for troubled teens and young adults on a ranch in northern Canada. A story of growing, learning and love.


The first chapter of The Ranch sees upper middle class 18 year old Edward Masen being accepted into a Canadian recovery center by his adoptive parents, where he will attempt to straighten out his wayward behavior some 3000 miles from home.
At The Ranch, Edward meets its owner, ex-Mountie Charlie Swan along with fellow employees, Emmett McCarty and therapist Rosalie Hale. He also meets Bella Swan who lends a helping hand to her father, mainly with the animals around the property. It's attraction on sight for Edward, but for Bella – not so much. It's clear that she thinks that he's 'just another guy', treating him with no special attention or favor when it comes to the work that Edward must do around the ranch.
[dcs_p]"Does it pass your test?" I snorted at her, still admiring her backside. After the shit – the literal shit – I'd put up with this morning, I practically dared her to call me out on my work.[/dcs_p]

[dcs_p]She peered up at me over her shoulder and jumped up when she followed my gaze. She furrowed her eyebrows and cleared her throat at me in disgust.[/dcs_p]

[dcs_p]"You're all the same," Bella barked. She looked kind of cute, all red-faced and mad.
"I'm sorry, I uh– " I mumbled. I was busted, so I might as well have owned it.[/dcs_p]

[dcs_p]"Whatever," she shot back, "You actually haven't done that bad of a job. Took ya long enough though." She snorted.[/dcs_p]

[dcs_p]"I think I did a pretty fucking good job," I snapped. "Look at my hands!" I thrust my upturned palms in her direction.[/dcs_p]

[dcs_p]"Aw, princess. Did you forget your hand cream?" she giggled at me. "Rosalie's always looking for a manicure buddy."[/dcs_p]
The patients at The Ranch are all teenage boys and range from suffering drug issues to mental illness. Edward presence at the ranch seems to particularly irk one patient, Jacob, who in the first half of the story battles harsh demons of his own.
[dcs_p]"What do you mean, Jacob?" Rosalie asked calmly. "Something here has obviously got you quite upset."[/dcs_p]

[dcs_p]"Everything has," Jake snapped, staring directly at me. "That piece of shit comes in here like it's no big deal, takes a spot that someone else could have who needs it more, and acts like he owns the fucking place!" he yelled, his hands balling into fists on his knees.[/dcs_p]

[dcs_p]"What the hell?" I piped in. If Jake thought he was going to get away with deliberately attacking me, he had another thing coming. "I haven't even done anything to –"[/dcs_p]

[dcs_p]"Jake, calm this down – we're all willing to listen, but your language is out of hand," Rosalie said nervously, glancing over at Emmett.[/dcs_p]

[dcs_p]"I'm not fucking done. He plays Mar. Cool Shit to Quil – I don't fuckin' like it. And now he's playing his city boy game on Bella? You have no fucking clue about her," he added sharply, thrusting his pointed finger at me from across the room.[/dcs_p]
As the story progresses, Edward proves his worth around the property that earns him props with Emmett and Charlie. Along with Bella, learning her back-story as to why she spends so much time around the ranch and why she chooses to stay there.
I enjoy this story, entirely more than I should. There's drama in terms of what the majority of the characters are dealing with, but no real angst. I love that EKSmith has chosen to set this story in Canada (one of my favorite counties in the world) slipping in in one or two Canadian-isms in there – 'hoser', 'eh', 'maple syrup'.
For me this story stands out in how EKSmith decides to deal with Edward's encounter in a rehabilitation center – taking credit for both his screw-ups and the successes that follow.
willyoupleasebequiet gave a great review of this fic. I just want to add that I really like this story. Though The Ranch has characters that have serious issues, the story seems to be relatively fluffy and wussperv-friendly. The characters are likable and plot is realistic. I love how they say "eh" lol Check it out–I think it'll make you happy
[dcs_p]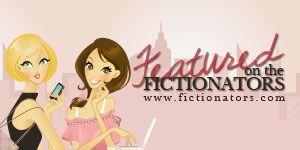 [/dcs_p]

Like this post?
Subscribe to our feed!