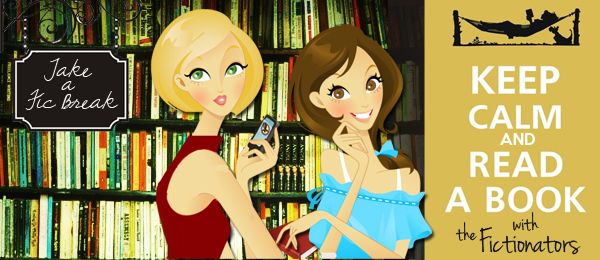 Title: Pandemonium
Author: Lauren Oliver
Publisher: HarperCollins
Pages: 375
Summary: The old Lena is dead. The old Lena remains with Alex in Portland, Maine, behind a wall of smoke and flame, but the new Lena was born in the Wilds, transformed by hardship, deprivation, and loss.

Now an active member of the resistance, Lena fights for a world in which love will no longer be considered a dangerous disease. Her inner life is as turbulent as the world around her. . . . Although consumed with grief for Alex, might she be falling in love with someone else?

Lauren Oliver delivers an electrifying follow-up to her acclaimed New York Times bestseller, Delirium. This riveting, brilliant novel crackles with the fire of fierce defiance, forbidden romance, and the sparks of a revolution about to ignite.

This is one of the most difficult reviews to write ever. There's just so much to say! But there's so much I can't say without ruining all the things.
I can say that once again, Oliver impressed the heck out of me.
Not gonna lie, I wasn't a huge fan of hers after finishing Before I Fall. It felt like I invested so much time in a book and in characters that never quite achieved redemption (for me). So, when I went to read Delirium, I was super worried it would happen to me again.
You should all know that didn't happen, because I fell in love with Lena and Alex's story. I am in awe of the world Oliver has created – a future where love is thought to be a disease that people have to be cured of. For me, it just seems so realistic and possible (and a little frightening), because in a sense she's right. Love is a disease. It can make you do things you never thought possible. It literally takes you over and runs your life and in some cases, you answer to it above all else.
It's what drove Lena's decisions in Delirium and what led us to that EPIC FREAKING CLIFFHANGER OF AN ENDING. I was so tied up in knots and just… yeah… I can't even explain the flails. It was basically kinda like this:
Needless to say, I could not wait to get my hands on a copy of Pandemonium to find out the answer to the question everyone who read the first book is asking:
IS HE ALIVE?
Oh, wait, you thought I was going to answer that? LOL
Nope. Not happening.
Pandemonium flashes between Lena's time following the end of book one, and where she's at in present time, as a member of the revolution. We get to see her struggle and grieve as she acclimates to becoming an invalid and adjusts to her new life in the Wilds.
Alone.
Grief is like sinking, like being buried. I am in water the tawny color of kicked-up dirt. Every breath is full of choking. There is nothing to hold on to, no sides, no way to claw myself up. There is nothing to do but let go.

Let go. Feel the weight all around you, feel the squeezing of your lungs, the slow, low pressure. Let yourself go deeper. There is nothing but bottom. There is nothing but the taste of metal, and the echoes of old things, and the days that look like darkness.
And then we get to see how being one of them has changed her.
She's not the same scared girl she was in the first novel. Losing the love of her life has made her stronger, more vigilant. And you know how much badassery makes me a happy girl. Lena definitely earned her 'caren thinks you're a badass' badge here, folks.
This novel is full of ups and downs and highs and lows and a few spectacular HOLY SHIT DID THAT REALLY JUST HAPPEN moments. Never before have I been so torn about the future for characters as I am with this one. I hope you'll give it a chance, because I can't be the only one flailing over here.
I didn't realize that I've been sitting on writing this review since November, and part of the reason is that I just don't know what to say. I don't know how to describe how awesome I thought this book was and how much I loved it. Tonya said everything way better than I can articulate, so I hope you'll check out her review. I'll try to be as spoiler-free as possible, but if you haven't read Delirium yet, definitely don't read this.
I loved the idea of Delirium, but I wasn't convinced by the romance–I didn't feel the all-consuming love that should have swept them away. I felt like there should have been more–more devotion to Alex, more determination to be with him no matter what the cost, more devastation at the prospect of not being with him forever. I didn't feel that in Delirium.
I sure as hell got it in Pandemonium. We flip back and forth between the struggles Lena has to endure as she acclimates to being in the Wilds–without Alex–and a few months later, where she's on the forefront of the revolution. I don't want to give away anything else, but I will say that she finds herself in an unexpected situation, with someone she'd never expect to cross paths with, much less consider an ally.
The depth of emotion that I felt from Lena as a character is so much more than we got in Delirium. I understood her motivations throughout most of the book, and I found myself rooting for her. I loved lots of the other characters, though I won't ever waver on who I love the most lol
I can't even tell you how much my friends and I have talked about this book. I honestly have no idea what's going to happen, or how Oliver is going to wrap up this series in just one more. I will tell you this: If you thought Delirium had an evil cliffie, you ain't seen nothin' yet. I will advise you NOT to look at the end before you get there, though. It will ruin everything, and trust me–you want to enjoy this journey. ♥
Are you ready for this, Fictionees? We've been waiting a looooooong time to give you an ARC of this book!! To enter, leave us a comment. If you've already read Pandemonium, let us know what your favorite part was (no real spoilers–and you know what we mean haha)! If you've read Delirium, let us know what you think will happen (no real spoilers, this is pure speculation)! And if you haven't read either, any comment will do (we like being told that we're pretty
) Tweet, blog, or tumbl the giveaway for extra entries, but be sure to come back here and leave a separate comment with the link. Following us isn't required, but we appreciate it
We've got a winner! Congrats to ephrielle!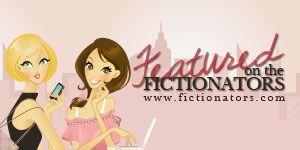 Like this post?
Subscribe to our feed!