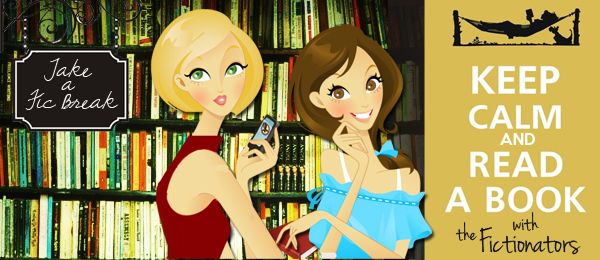 Good afternoon, Fictionees! We've got a great book to tell you about but wanted to take a quick moment to let you know that Amazon is having a sale right now and you can get Cold Kiss by Amy Garvey for only $1.99. You can read our review here and order it here if you'd like. Now–on to the review! (grab a tissue) ♥

Title: The Fault in Our Stars

Author: John Green
Publisher: Dutton Juvenile
Pages: 318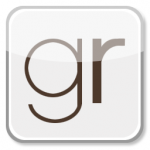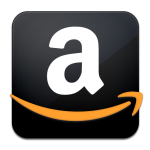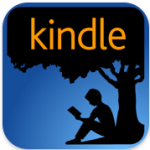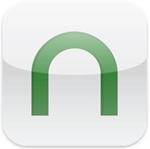 Summary: Diagnosed with Stage IV thyroid cancer at 12, Hazel was prepared to die until, at 14, a medical miracle shrunk the tumours in her lungs… for now.

Two years post-miracle, sixteen-year-old Hazel is post-everything else, too; post-high school, post-friends and post-normalcy. And even though she could live for a long time (whatever that means), Hazel lives tethered to an oxygen tank, the tumours tenuously kept at bay with a constant chemical assault.

Enter Augustus Waters. A match made at cancer kid support group, Augustus is gorgeous, in remission, and shockingly to her, interested in Hazel. Being with Augustus is both an unexpected destination and a long-needed journey, pushing Hazel to re-examine how sickness and health, life and death, will define her and the legacy that everyone leaves behind.

I have this really bad habit of never reading the summary for a book, and that's totally what happened here.
I heard EMentior say swoons and I went *pounce*. Yeah, so I'm a little easy. Pretty sure we've covered this before.
Pretty sure we've also covered that sometimes that habit of mine bites me in the ass…
This book was, in a word: heartbreaking. At one point I had to put it down and walk away because I was so upset and angry and emotional and just… spent. For me, though, that's the sign of a really good book. I was invested and attached and the characters really got to me in a way that doesn't always happen.
The Fault in our Stars is the story of seventeen year old Hazel Grace. From the very beginning, Hazel's voice hooked me. She's young, but she's smart. And she's been through much more than any teenager should have to experience. Her mother's convinced she's depressed, which Hazel claims is just a side-effect to her problem…
Because see Hazel has cancer.
And, of all places for it to happen, a support group is where her life changes for the better. It's where she meets Augustus Waters. The chemistry between these two literally jumps off the page… and it's just, heartwarming to feel what Hazel feels and be reminded of your first love all over again.
His every syllable flirted. Honestly, he kind of turned me on. I didn't even know that guys could turn me on—not, like, in real life.
And my friend was right, Augustus – or Gus – he definitely brought the swoons.
"May I see you again?" he asked. There was an endearing nervousness in his voice.

I smiled. "Sure."

"Tomorrow?" he asked.

"Patience, grasshopper," I counseled. "You don't want to seem overeager.

"Right, that's why I said tomorrow," he said. "I want to see you again tonight. But I'm willing to wait all night and much of tomorrow." I rolled my eyes. "I'm serious," he said.

"You don't even know me," I said. I grabbed the book from the center console. "How about I call you when I finish this?"

"But you don't even have my phone number," he said.

"I strongly suspect you wrote it in this book."

He broke out into that goofy smile. "And you say we don't know each other."
From the very start he was sure. About everything. Life. Hazel. The fact that they were going to be much more than friends, and he never wavered on that. Ever. It's why I loved him so much. And it's why Hazel did, too.
"Some people don't understand the promises they're making when they make them," I said.

"Right, of course. But you keep the promise anyway. That's what love is. Love is keeping the promise anyway."
Their journey is not an easy one, as I said before there were parts of this book that made me smile, some that made me laugh, but there were also those that made me angry and sad and still bring tears to my eyes when I think of them. And I don't regret reading it, because Augustus and Hazel's story was beautiful. I can't say that I would ever re-read it, though… but I do think if you're looking for a book that will grab you, this one could just be perfect for you.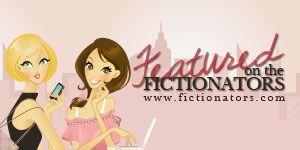 Like this post?
Subscribe to our feed!