Creature of Habit by EZRocksAngel
Caren: This was one of my first fics.
MJinAspen: Loved this.
Songster: This has to be one of my all time favorite AU vamp fics. EZrocksangel combined every element that makes a story a page-turner and whose updates instantly made me smile. It was funny, sweet, scary, heartbreaking and joyful. This was also one in which I liked both Edward and Bella which is usually a difficult sell for me. The twist on the 'say it, out loud' scene nearly caused computer damage. Needed to come with an 'ingest no liquids or other food substances' warning.
Katinki: This was one of the first fics I came across when I joined the fandom. I'd been mostly searching for canon fics to replace "the books", so this was new for me. And it kind of opened things up for me for really AU stuff. Back then it was still a WIP and I just love, love, loved every single update. It made me laugh so hard in places. I still go back and re-read certain sections.
Kassiah: Like everyone else, this was one of my first fics too, and I think it means something that even hundreds (or thousands) of fics later, this one still stands out to me so much. It was one of the first truly AUs that I experienced, and I hope that everyone reads it!
Dark Side of the Moon by blondie aka Robin
Songster: Ahhh, such angsty goodness here. This is perfect canon fic. Did you want to know what going on with Edward while Bella was all catatonic and engaging in dangerous Edward-hallucinating incidents? Well, wonder no longer, just read this. The Edward is in perfect pitch with canon Edward and makes my heart hurt.
LJSummers: This was a classic for me because it has such a brilliantly done EPOV, especially as early as it was posting, I think. It bears up well as a New Moon alternative POV.
Kassiah: I didn't read this–because you know me and angst. But I do know that many, many people consider this to be a classic, and it was sort of a pioneer in its genre. After reading your recs, I think maybe I need to read.
Katinki: For me, this is like… a perfect example of alt POV canon fic. No lie, New Moon is still my favorite of the books (I'm an angst whore, so shoot me), so when I came across this fic, I was kind of in heaven. She writes canon Edward so believably. And chapters 14 and 15 slay me every single time I re-read… in a good way, okay, albeit one that requires tissues (or my sleeve – ew, I know).
Scotch, Gin, and the New Girl by jandco and wtvoc
Kassiah: I can't imagine not including this story. It's my favorite fic. And it's seriously classic High School. I don't think you guise need me to go on and on about it (but I can if you want me to).
Songster: Never read. *peers around looking for Kassiah…shh, don't tell her*
LJSummers: I think this is a classic because it re-reads SO WELL even if I really want to kick everyone's butt. And I mean pretty much EVERYONE's butt. They're teenagers, and I get that, but they still make me crazy. Favorite character, hands-down, is Jasper's mom. We don't see a lot of her, but I love her. I am still drawn to read and re-read this. And read it again.
Kassiah: Betsy, if you don't read this fic, I can't be friends with you. I mean, that's kind of my life rule.
Caren: hahahah she's totally serious right now
Songster: *side eyes Kassiah* Jeez. Who me? Talk about peer pressure. I will try, but… but, okay. I'll try. *okay who told her?*
Kassiah: I'm rethinking this whole "Special Correspondents" thing. Maybe I should have had Required Reading to apply. Oh wait, you didn't apply. Damn!
Songster: Yes, I was drafted. hahaha. I promise to read your all-time favorite fic because I couldn't stand it if we can't be friends anymore. *sniffs*
MJinAspen: One of my all-time favorites.
Katinki: *hides and whispers* never read it…
Songster: @katinki You realize we are both in the doghouse. *hides with you*
Kassiah: Whatever. I kind of think that you don't deserve to get to read it anymore. I just can't believe ya'll! READ IT!
Son of a Preacher Man by LaViePastiche
Kassiah: Ah, Son of a Preacher Man. Y'all, this fic means so much to me. It's my first time being sort-of okay (for a minute) with Jasperella, and it's the source of OJward.
Songster: I should really read it since I'm an OJward virgin. Wait, huh? Jasperella…whuh? Really, you read this with… Jasperella. *looks around for the cracks in the universe*
LJSummers: This is a great fic and I call it a Classic. It reads well, has fun characterizations, and I feel just awful (but good, too) for Jasper. Plus, I lived in Phoenix for several years.
I miss my desert and I can revisit it every time I read this story.
Caren: Totally in my top ten.
MJinAspen: I was surprised by how much I ended up liking this one!
Katinki: *hides again and whispers some more* never read it.
Kassiah: ROB, Kate! wtmf?!? Is this how you feel whenever I haven't read any vamp!fics that you love?
The Submissive, The Dominant, and The Training by tara sue me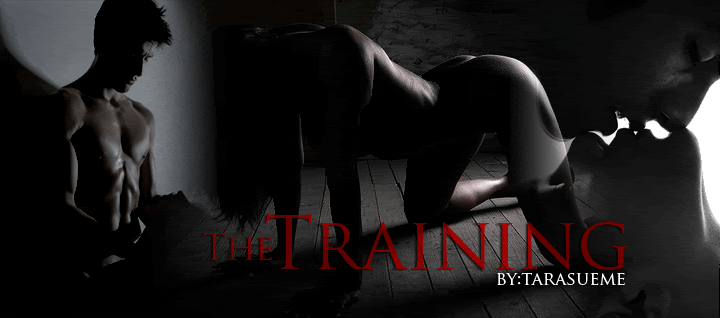 Songster: I resisted these for the longest time. I just never thought that the content would be something that wouldn't freak me the eff out. I was so very wrong. The life-style is handled with beautiful sensitivity and brilliantly showcases a love story. I loved them. I loved Bella's journey and her bravery in the choices she makes to both reach out into a scary, exciting new world, and also to step away when she realizes she's in over her head. Edward's journey was equally tough. He was the expert in everything except his emotions. Loved these stories.
MJinAspen: In my Top 5 Twific. ♥
Katinki: Of the three, I'd have to say I enjoyed TD the most. It's likely – no, probably – no, definitely – due to it being from E's perspective. But I really enjoyed the relationship between this Edward and Bella. I liked the way the lifestyle was handled. And dude, some scenes were hot as hale – *coughs* "Hard and repeatedly." *coughs* Unfff.
Kassiah: I agree with you, Kate. I loved them all, but The Dominant–my rob! Hot doesn't even begin to describe.
Tropic of Virgo by in.a.blue.bathrobe
Songster: I did enjoy this and like most was waiting for the moment where they knew they had been falling a little/lot in love via the internet. It was one of those fandom 'ah hah' moments that reverberated for a long time. I did, however, wonder where these kids' parents were.
LJSummers: This was another story I avoided for a long time. It's good, though, for multiple re-reads, and "Hello, Spark" will always be a great moment. I am sorry it took me so long to get to, because I do enjoy it.
Kassiah: This fic helped cement my relationship with Caren, I think. We were raging and consoling each other on twitter with every update. I still remember exactly what I felt like when he said that to her.
Caren: Epic fic is epic. Though, I have never re-read. I don't think it would be as good without the speculation on when they were going to find out. "Hello, Spark." FLAIL
Katinki: Honestly, this one is a little… fluffy for me. I know, I know. But still, it's a lot of fun and has some really great moments. I enjoyed when I first read way back when and it was great when I re-read it last fall, too.
The Vampire in the Basement by michellephants
Songster: I adored this story up until the lengthy hiatus and was very sad that it sat so long. But I definitely remember the flail over the updates and wondering wtf was going on with this poor abused vampire. I have to admit, shamefully, I have not finished reading it.
Caren: I remember the whole of Twitter (you know, all fifteen of us) flailing and going nuts whenever this updated in summer of 2009. I would say it's most definitely a classic. If she'd never finished it, I would vote otherwise.
Kassiah: I know! It was like a collective bout of silence whenever it would update. Such good times.
Katinki: This fic. This fic owned me back when it was originally posting. I'd come off of canon fics, made my way through some EzRocksAngel and some Pastiche Pen, and then I found this bizarre, very AU fic that reached into my little cold heart and squeezed it to death. I loved the first some-odd chapters of this story. It was just wonderful. And after the long hiatus when michellephants came back to finish, it was just as good as it ever was. Love this fic. Hard.
Wide Awake by AngstGoddess003
Songster: I think this was one of the first big AH stories I read. Because of my profession, I have a very soft spot for abused kids and watching their journey towards healing was brilliant. AG did a wonderful job exploring the emotions and psychology of trauma and abuse and showing that you can overcome the painful after effects and find peace and happiness. It was a wonderful message.
LJSummers: It's the Gateway Fic. You know, the Marijuana of the Fandom.
Caren: Totally the marijuana, lol.
MJinAspen: I agree, this is definitely a "classic."
Katinki: please to see my long–ish rec

Like this post?
Subscribe to our feed!