Official Description: AU/AH OOC E/B Edward moves to Portland to start college and a new chapter in his life. After meeting a brown-eyed girl, he wonders if love is truly blind.

–

Before I start my review of the wonderfully-written Punch Drunk by DragonsExist, I have to admit that I'm a little biased and a lot proud of this story and the person who writes it. I beta this amazing fic, and I've enjoyed working with DE and watching the story unfold firsthand.
Edward Masen is a young man born of wealth and high socio-economic stature. But the expression 'money can buy everything' is one that really typifies his life. Edward's absentee parents seem to have had a child merely because it was expected, and their lifestyle didn't factor in the responsibilities of raising him. Instead, Edward is left mostly to his own devices under the semi-watchful eyes of long succession of nannies.
The result of growing up alone with parents who he could seemingly never please is an Edward who bears the weight of an extremely guilty conscience. He blames his parents' lack of involvement in his life squarely on himself, and rationalizes that perhaps if he'd been a better son, they would've been around more.
As he enters adulthood, Edward slowly comes to terms with his relationship with his estranged parents and relies more on bonding with friends rather than family. That's when he meets Bella. But as far as first meetings go, this one's a disaster.
Why?
There's a small misunderstanding. Edward mistakes Bella for the hired help. But his internal monologue describing the sight of her and how embarrassed he is says a lot about his personality:
Fuck me.
There was no way she should've been mistaken as anything but a deity. Her chocolate eyes drew me in and her smile was overwhelming; I couldn't help but return it. Her long hair was pulled back into a high ponytail revealing her neck, and with my eyes l followed it down to her collarbone. When I noticed her red tank top, I smiled. Her shirt read, ''d hit that…with my car,' and it had a beat-up red pickup in the background. I smiled even wider at our similar shirts, but realized I'd been ogling her chest. Despite my intent, I didn't want her thinking I was an asshole and a pervert, so I turned away quickly, my bacon and eggs suddenly fascinating me.
Punchward is endearing and lovable while still sounding masculine. When I read his POV, I can very clearly picture an actual guy thinking and acting this way, which is what I love about him so much.
To complicate matters, Edward and Bella embark on a romance that somewhat unconventional given their different backgrounds. There's a reason why Edward mistakes Bella for the hired help. And it's one those cultural stereotypes that's ingrained in us from the time we're old enough to be aware of our surroundings. It's unfortunate and shitty, but it's real life.
You think I'm gonna explain more, dontcha? Too bad. Go read the story.
Most of the time when I read stories about Bella and Edward, I picture Rob and Kristen in my head. I can't help it. I can almost visualize their interactions as I read the words on paper. Punch Drunk changed all that by forcing me to see a new Bella – a black one. It is storyline I've not read in FanFiction, so I was immediately intrigued.
I've been really into fics lately that force me to walk a mile in someone else's shoes, and this one is no exception. It challenges the reader to understand all sides of the issue of racism, and I love that.
Bella and Edward both feel an incredible draw toward one another, yet each of them has to evaluate their own prejudices and personal history.
Edward is broken, virtually abandoned by those who love him, when he meets Bella. He unfairly forms opinions about her based on stereotypes. But she fascinates him, and he can't stay away. She is everything he has been missing in his life. She is confident and stable, not to mention beautiful and smart.
Bella also approaches Edward with her own pre-conceived ideas about 'white guys'. She's been hurt in the past and doesn't want to open those wounds, so she jumps to conclusions about what he wants from her and how he feels.
Punch Drunk provides insight into the challenges that inter-racial couples face every day. When it's just the two of them, their love soars, but outside pressures weave their way into their lives – society's expectations, family prejudice, friends' betrayal, and feelings of inadequacy. But ultimately, their love for each other keeps bringing them back to one another. Bella and Edward fumble, making mistakes and judgments that get them into trouble. It makes for some fireworks! There are some funny parts as well, though, as they learn to laugh about some of their misguided assumptions. Did I mention that the lemons are hot as well?
Punch Drunk is a sweet story about seeing through bullshit to get to what's important. DragonsExist does a great job highlighting the challenges that Bella and Edward face to be with each other. Trust me, you'll love this story!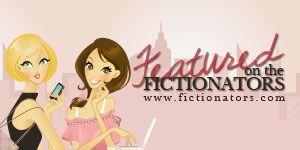 Like this post?
Subscribe to our feed!