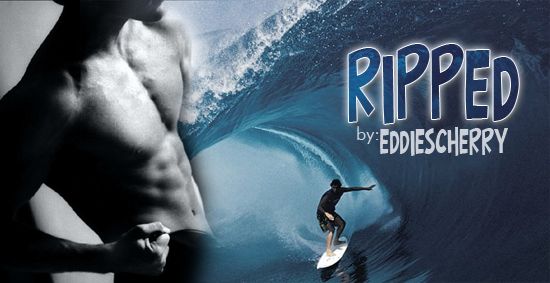 Official Description:
Carlisle surfs the crashing waves off the North Shore of Oahu, but when it's Edward's swell on the horizon, will he wipeout, or ride him all the way? AH/AU.

Word Count: 6,615

If you are not familiar with the writings of eddiescherry (aka @moijojojo), you need to drop what you are doing, race over to her profile and gobble up every word she's ever put on virtual paper. If she had half a clue as to how talented she is, her ego would be unmanageable. Last year, she wrote my favorite one-shot of all time—This Mortal Coil. It's dark. It's disconcerting. It's perfect.
Most recently, Miss Moi wrote another one-shot called Ripped. This is COMPLETELY different from her last one-shot. All of you slash lovers are in for a real treat. If boy smexin' isn't your thing, I still encourage you to give it a try. (The story. Not gay sex. Unless that is your thing. Then by all means… Where was I?) It's a Carlisle / Edward pairing and these are definitely not Stephenie Meyers' characters. Carlisle is a surfer. That bears repeating. The story is set in Hawaii and Carlisle is a surfer. He meets Edward at a coffee shop and the sexual tension immediately zooms off the freaking charts. Edward is extremely out of character from the canon version. He is assertive and dominant and makes a girl like me wish he swung both ways. For instance, this is Carlisle's first exchange with Edward:
He says something under his breath that I don't catch, and then he's behind me, his hazel eyes burning into mine in the mirror, his body close but not touching. I feel a primal urge to lean back…to push my ass against him in invitation, but instead I move forward, widening the distance between us.

"Good. I was really hoping I wouldn't have to deal with an asshole boyfriend to get to you."

I swallow hard and grip the counter tighter before managing to squeak out, "You want to get to…me?"

"Oh, yeah," he breathes out, and I get just that much harder.
The writing is phenomenal and shows yet another side of Moi's talent. She provides just enough detail about the setting so a dolt like myself can follow along easily, but not too much so the reader is overwhelmed with pointless descriptions. Carlisle and Edward are clearly the focal point (as they should be in every story, imho), but the extraneous characters are fleshed out just enough to lend a supporting role.
I love a tale that lets me use my imagination and doesn't tie up every loose end. This is one of those stories. Questions are raised that aren't answered and leave the reader begging for more. The citrus really delivers as well. The attraction between the two characters is immediate and there is no beating around the bush. (Excuse the pun.)
He grabs one of my hands and presses the palm into the hard ridge of his jeans, and there's nothing but this. I'm panting, feeling how impossibly big and thick he is, and I'm beyond thinking anymore. I know what's coming will be dirty and raw, and right now, it's all I want.

"Hard, fast and fucking deep. You're gonna take what I give you and beg for more."
Check please! If you like your stories quick and dirty, this is a must read. Run, don't walk, to read this fic and leave Moi some love in the reviews.
I was thrilled to death to be one of the lucky people able to pre-read this little piece of greatness. The lovely miss texaskatherine gave you the rundown on what it's all about, but I just want to make sure you've picked up on one important thing…
CARLISLE. IS. A. SURFER.
Maybe it's just me who has a soft spot for surfer boys? Nah… can't be. Everyone has to see the appeal, right? I mean, come on. Plus, this Carlisle is the strong silent type, and Edward, well… he's not. He's cocky and straightforward and let's just say opposites attract.
He grabs the door handle to leave, reaching his other hand down to adjust his cock, and licks his bottom lip slowly before pulling it into his mouth to bite on. If I'd thought there was any chance of keeping my jaw off the floor after that, he shoots that plan to shit in a heartbeat.

"Don't worry…it'll fit."
Trust me when I say you will not be sorry for giving Ripped a read (or two, or ten), because Moi is an incredibly talented woman and she deserves every bit of love she gets for this and all her stories.
You guise know that I don't even read that much slash, but I. could. not. put. this. down. My rob–it's so hot. This is a Carlisle you've never met before. And this is definitely an Edward that you can't get enough of. Do not hesitate, Fictionees. Read this right now!
[dcs_p]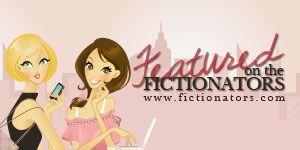 [/dcs_p]

Like this post?
Subscribe to our feed!