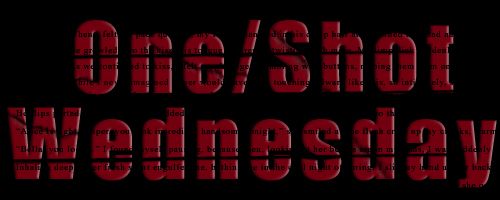 Jealousy by GoldenMeadow
http://www.fanfiction.net/s/5632804/1/Jealousy
Word Count: 6,093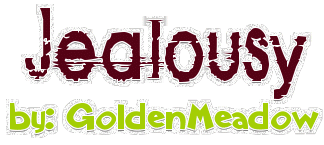 Official Description: One boy. One vampire. One girl. Awkward. Learning. Leaning. Loving. A blossoming. A bartering. A trade-off. 'Are we really allowed this' A new dimension. A love fought for. M. AU. Edward & Bella.
–
WindyCityWonder says: I tried, for hours, to think of the perfect opener to this recommendation. To stray from my standard joke cracking, and try my damndest in one line to capture the essence of Jealousy. But, to be quite honest, GoldenMeadow's words truly, truly speak for themselves.
We have a high school human Edward (Masen). "An outcast, a loner." A strong voice who carries us through his years in brief snippets from teenager to adulthood. Then, there are the vampires (Cullens/Hales). GoldenMeadow offers one of the most beautiful, simple, yet painfully precise descriptions of the family I can recall in recent memory.
"There was Alice. The younger sister none of us ever had. Except, of course, she was far fucking older than I, I learned eventually. Sprightly, tiny, strong as houses and giddy near all the time, Alice filled the world with laughter with each traipsing step.

Emmett was…Emmett? Possibly everything I had ever hated about every single varsity athlete I'd come across. Supernaturally strong, steadfastly funny and jovial, he just didn't care. All the world was a stage, and he was but a giant jester!

Rosalie was stunning. Absolutely hard and glassy and glorious in her vampire-made body, sharp of tongue, knifelike of teeth, she killed with pure driven hunger. Protective, a keeper, she was a hard-boiled mother hen and Esme's second-in-command.

Esme, Esme. So golden of heart. So filled with love she eclipsed the atmosphere with a durable hug, sometimes a bit too hard to my flesh made delicate in their embraces. Esme created this family and made their manse a secure home.

Carlisle was their father. A learned man, graceful and elegant with a small side smile hinting at the tease of humor he mostly contained inside, he governed through mighty and impressive deeds with soft gentle words. Walking tall. A tender-hearted sire to his children.

It was Jasper who called to me most. A fallen angel, he was cherubic and cherished and shorn and shunned. Through hours in his presence, I learned of his past, a detestable history spilling with killing and maiming that seemed so conflicting with his placid nature."
Perfection? Perfection.
Bella arrives and coincidentally ends up being Jasper's singer. Edward tries to restrain him from hurting her, and Jasper desperate for him to understand the two extremes of his existence: If he can't kill her, he must love her. And so he does.
Bella is taken under the wing of the Cullen/Hale's, much to the dismay of Edward, who becomes protective of his friendships and the family. His relationship with Bella is strained at best, but eventually improves once the whole clan relocates. The E/B dynamic certainly changes then, Edward neglecting to act on his growing feelings for Bella, who remains with Jasper.
"Finally, we graduated.

With scholarships and my diploma in hand, I was anxious and optimistic. A new life awaited me.

Learning the coven was moving on as well, to Dartmouth as had been planned long ago, I was at once horrified, heartened, heady and spiteful.

My feelings were unwieldy.

Fraught with delight to keep them with me, in all our filial companionship, I was equally daunted by the thought of Bella being so near, still.

She attended Wellesley.

I saw her often.

There was no easement from the push-pull.

Jasper was ever at my side or hers.

The affliction, the disquiet grew. I refused to give it name.

My devotion to my best friend and my burgeoning feeling for his mate — a woman so obviously created, born, bred to be his lover and lifelong, perhaps even everlasting wife – shrouded me in the garb of devils.

Three years in, Jasper and Bella didn't marry. In lieu they held a small promising ceremony to combine their lifelong, eternal vow to each other.

Ever the martyr, I stood to Jasper's side and smiled through a wide-open throbbing as if my heart were turning to coal.

Older, never wiser, I remained niggardly with my emotions.

They danced, flounced and looked flawless together. Dipping Bella low to the floor, Jasper licked her neck and I cinched my fists so as not to pound him to an unbloodied pulp, knowing any aggression on my part would be ineffectual.

Still together.

I remained alone."
We follow their story from Edward's eyes for years more. There's a twist on his struggle between the best friend he wants to be while loving the woman he can't have. I can't even mention more in this recommendation because I really just need you all to RUN! AND DO NOT WALK! TO READ. RTFN.
Honestly, you guys, I feel as though I'm writing this in an almost dream-like state, because not only have GoldenMeadow's words stayed with me long after their conclusion (and trust me, they're so good once they hit your lips), but Jealousy proves to be more well rounded and well written than some completed multi-chapter fics I've come across. And yes, I will go as far to say it.

Like this post?
Subscribe to our feed!