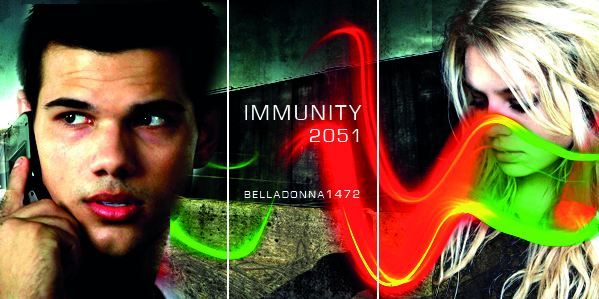 Official Description:
In a post-pandemic world, misery and paranoia are strife. When immunologist Jacob Black is sent to a refugee settlement, he encounters a young woman named Rosalie Hale. Does she have what he's looking for? A Jake/Rose story in 3 parts. AH, set in 2051.
Word Count: 19,980

Although the pairing is slowly gaining a little traction in Twifandom, many people's first reaction to Rosalie/Jacob is basically, huh? And indeed, in canon or AU, that reaction's pretty valid. However, take the canon attributes of the two and move them to an all-human setting, and you'll see that in fact they have quite a bit in common with each other. The love for cars, the belief that life is a prize not to be easily relinquished, the fierce drive to protect those they love – Rosalie and Jacob could be made for each other.
In "Immunity," an AU/AH story, belladonna1472 has taken the pair and put them into very extreme circumstances. Forty years in the future, Jacob is an immunologist sent to a refugee settlement to conduct some research for his boss, Carlisle Cullen. While there, he encounters Rosalie Hale in the chaotic, untended library. She almost immediately accosts him with the disparity of their situations:
I answered her as calmly as possible, still trying to avoid the true purpose of my visit. "It would cost millions of pounds to set up a full power grid here. At least there are generators. Better than nothing."

"Yeah, solar technology works really well in this atmosphere," she replied sarcastically, looking upward at the skylight.

"Better than windmills."

Defending the state of the settlement was a tough position to take. I had only been here two days and already I longed for the mainland. This place was depression. Rows and rows of basic housing, most without reliable water supply or insulation; fields that were yellowed from pesticide abuse and erosion; dirt roads for the peacekeepers to drive across; and a run down seaport for the delivery of supplies. No wonder most people stayed indoors. There was nothing to see but gray and yellow.
Jacob's been granted naturalized status in the U.K. due to his Native American heritage, even after the pandemic decimated the world and led to the U.S. losing its power and influence. Despite her initial hostility, Rosalie's quick to see an advantage in cultivating Jacob: she wants him to marry her and take her away from the settlement. He, however, knows things about the pandemic that she can't, and that knowledge, along with a natural hesitancy to get involved with the fierce refugee girl who won't take no for an answer, complicates his response.
Belladonna1472 has done a wonderful job – in just three chapters – of portraying a ravaged world and its population. While the circumstances of Jacob and Rosalie's story are as far from canon as can be, their inherent personality traits remain intact and fantastically well-suited for each other. The two spark together, and the twists and turns of their mutual attraction, propelled by self-interest though it is at the beginning, provide the heart of a wonderful science fiction read.
I am one of the ones who like the JacobxRosalie pairing, so I was really happy to see this story by one of my favorite authors. Immunity is different, and it's a quick read. There's no Edward and Bella here, and even though it's set during a pandemic, it's not super angsty. Plus, it's hot:
"I'm going to make love to you now," I told her, unbuttoning my shirt. "Lie down, will you?"

She was surprised. "But we're outside."

"Doesn't bother me. Does it bother you?"

"In the scheme of things, no. Life's too short, even with immunity."
Check it out
[dcs_p]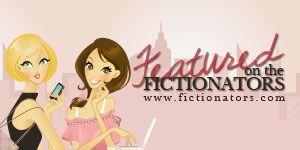 [/dcs_p]

Like this post?
Subscribe to our feed!