Official Description: Bella is a spoiled, rich girl taking what she wants and only looking out for herself. Edward is the "Inside Man," on a job to steal 40 million dollars from the richest man in town, Charles Swan. Will he get what he came for or is he in over his head?
–

This is a story of Bitchella and Conward.
Charles Swan, multi-millionaire and rumored sugar daddy to his personal assistant, Alice, is said to have over thirty million dollars locked in a safe somewhere in the Swan home.
"Some people called him crazy, some called him the smartest bastard alive. We called him a dumb ass."
Edward is a con-man, sent to scope out the family vault in the Swan mansion. Guided by his fellow criminals, Jasper and Emmett, Edward tries to stay on task of casing the house while maintaining his cover as a maintenance man for the Swans.
Bella feels she entitled to treat everyone around her like shit. She's the spoiled rich kid that everyone hates, including Edward, and she seems to always get in his way, trying to throw a wrench – or shall we say crotch – in the way of his undercover snooping.
"I'm Edward fucking Cullen. I am not ruled by pussy or women."
So, when Bella meets her match in Edward, and he fights against her feminine wiles, what does any self-respecting eighteen year old do when she's being denied attention my a man? She walks around naked and shakes her ass, of course! Bella corners him and tries to seduce him, but Edward is crazy strong (emphasis on 'crazy') because he just walks away. *Collective gasp from readers* But not to worry…Bitchella isn't taking no for an answer.
Skeezon has got this story licked. (hee hee) It will make you so hot, bothered, and angry that you'll want to fuck something hard against a tree and keep coming back for more! *winks*
Fortune's Fool sort of reminds me of a reverse Charlie's Angels (the television show, not those lame ass movies). Instead of three crime fighting, private eye beauties with a mysterious boss, Emmett, Jasper, and Edward are burglars… and there does seem to be a mysterious boss. Edward, an outwardly hardened product of the foster system with an inwardly damaged, Walt Whitman-spouting thief, is playing the part of the maintenance dude, so the three angels, er, dudes can get their hands on rich asshole Charles Swan's rumored $35 mil snug up in a safe somewhere in the house. Bella is the standard issue rich bitch slut who's tired of it all and wants to schtup Edward. Resistance is, I'm guessing, futile.
Shortish chapters make this fic a quick read, and I do like Skeezon's use of Alice as Charles Swan's personal assistant, whom Bella assumes is screw the boss. Esme plays Bella's surrogate mother, the nanny who tries to keep Bella on the straight and narrow, since Renee is seemingly on constant holiday with Pedro the pool boy. Esme and Bella have an interesting dynamic.
The snappy dialogue keeps this fic moving, and there are a few exchanges, like the following one between Edward and Jasper, that made me snicker:
"No, but I can show you how to fold a napkin to make it look like a vagina."

"You're fucking special, Jasper."

"Thanks for noticing."
Each chapter is split into points of view from both Edward and Bella, and the action in the fic is generally repeated from both points of view.
It should be noted that Edward's hair is not – I repeat, not – feathered, nor does there appear to be a Bosley… unless Esme switches teams. Huh. Hey, you never know where this one could be going.
You guys already know I recc'd one of Skeezon's stories as my o/s for Wednesday so when I heard about this story and realized who it was that wrote it I knew I had to read it. This Bella is a major bitch to pretty much everyone she knows. And in walks Edward, who I believe, pretty much throws her for a loop. They are both so attracted to one another but know that it would be wrong to act on it. Does that stop them? Ha, what do you think?
He inhaled deeply before placing his lips against my ear and whispering, "You smell like salt and sex. You should really clean yourself up, Bella. I don't do sloppy seconds."

I practically growled, before pushing him off of me with all my might. He stumbled a bit before catching himself and smirking at me. Now, I wanted to slap that smirk right off of his pretty little face.

"Get the fuck out of my room, Edward."

"As you wish," he answered before turning to leave.

"And try not to steal anything on your way out!" I shouted at his retreating form before the door slammed closed, cutting off his echoing laughter.
The witty banter and UST between these two makes this a must-read story.
I should tell you this right now–I got to pre-read this entire fic. That's right. I know everything that will happen! *muhahahahahaha*
Okay. After my evil laugh, I need to tell you that this is one of my favorite stories. I love a badgirl Bella. And I love a cocky Edward. And you know that I love fuckhotness. This fic has all of that, plus so much more.
"That's a nice shirt you have there," I teased.

She looked down and then up at me, "Yeah, I like it."

"It looks really fucking good on you," I said, taking a step towards her. "But, it is mine. You're a thief, rich girl."

She dragged her fingers through her hair, across her chest and down to the buttons, where she started to undo them.

"I'm sure you need it back then, don't you?" She asked, continuing to open the shirt.

I nodded, the sight of her exposed skin and tiny panties causing my brain function to cease and desist.

"Well? What are you waiting for? Come get it."
Well? What are you waiting for? Read this story. Right now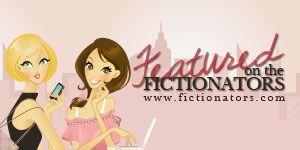 Like this post?
Subscribe to our feed!