Official Description: Endless scripts to read, a tyrant boss to tolerate, and a rather lackluster personal life. It was a good thing Bella Swan's office provided the perfect view of the building's hotshot lawyer. Now if only they'd share more than a glance each day. E/B

–

I have so enjoyed watching this lovely fic steadily gain attention and an ever-growing audience. When I added ARwaV to my alerts last month I had a feeling it was special. The first chapter just drew me right in – with sharp writing, an appealing Bella, a unique setting and quirky cast of characters.
Bella works at a literary agency in Beverly Hills. Her boss may be moody and eccentric, but her job offers significant perks – she gets to hobnob with the rich and famous and see the biggest scripts and screenplays to come along. But the highlight of her workday is catching a glimpse of the "Hot Lawyer Man" who passes by her open office door every day.
Glances and smiles are exchanged, but it's a hallway collision that finally brings our pair face to face …
Spinning to head back into my office I spun smack dab into a crisp Prada suit. My face was shoulder level with the man and it was just right to get a significant whiff of his cologne. Cedar and spice and oh so nice.
Hands gripped my shoulders to steady me and I found myself looking into the eyes of the jade-eyed boy I ogled everyday. Realizing what a klutz he must have thought me I turned fifty shades of red.
"Sorry," I mumbled. "I, um, didn't see you."
He smirked, "It's okay. I should have been paying better attention."
We stood in awkward silence for a moment and I pretended not to be enthralled by his square jaw and pouty lips. Kate always mocked me, but I was a mouth girl through and through. Pretty eyes were nice and a cute ass was a bonus, but a kissable mouth? That was vital. And this man's mouth was obviously created just to make me lose my mind.
The jaw and the eyes and the kissable mouth all belong to one Edward Cullen, a hotshot lawyer who works on another floor in the building. A friendly lunch leads to a bona fide date and before long it's clear they're both smitten kittens. The more Bella gets to know Edward, the more she falls for him – and we can't help but fall right along with her. (It's no surprise ARwaV's Edward was nominated for an Avant Garde award – "Best Edward" – because he's sexy and smooth, but sweetly vulnerable too.)
The supporting cast is varied and eclectic: ex-manwhore musician (and Bella's roomie) Jasper and his steady gal, Alice; office mates Garret and Kate and a (surprisingly) divorced Emmett and Rose.
A Room with a View is a light and refreshing read – low on deep drama, high on newfound romance. There's plenty of snappy banter and a hilarious inner monologue, too. (The story is told in Bpov, but Epov outtakes are a possibility.)
I highly recommend this delightful story. ShortHappyLife has treated us to nine chapters so far and I'm excited to see where she takes us – and her characters – next!
Bella's been ogling the 'Hot Lawyer Man' in her office building for months, and after they 'run into each other' (literally), she finally gets her chance to get to know him better.
I have to say that these two characters, and the way they meet, might sound cliched, but it's really not. Bella's feisty and Edward blushes and they're just so freaking adorable together. This has very quickly become one of my new favorite stories; I'm enjoying reading about the budding relationship between these two and cannot wait to see what the future holds!
I must thank the hell out of xtothey for her mention of this over on Edwardville, after I saw the quote she posted, I had to read it. Let's hope if my words don't push you over, that the quote does the same for you!
Emmett threw an arm around my shoulder and steered me away from Edward, "You haven't seen anything yet, missy."
Edward followed us quickly and removed Emmett's arm from around me, "Don't scare her with your big paws, Em."
Emmett scoffed and shoved Edward away, "If she hasn't run away screaming from you yet, I think I'm safe. What, you afraid I'll steal her from you?"
"It wouldn't be the first time!" Edward huffed.
"Are you still on about Katie Murphy? I was ten! She was into older men, it wasn't my fault!"
"Whatever. You knew I had a crush on her and you made her your girlfriend anyway."
We had been slowly making our way downstairs, apparently we could walk to The Local Yolk from the beach side of the house. Carlisle was already standing by the gate that led to the beachfront sidewalk.
He gave me a smile, "Are they arguing about Katie Murphy?"
I nodded, smirking at Edward's pout. Carlisle smirked back at me, "Edward was pitiful for weeks. He refused to talk to his brother, cried in his room, and composed a horribly sad song about the whole ordeal."
Esme joined us then, having come from somewhere upstairs, "I actually considered putting him in therapy. He was such a deeply feeling little boy."
I grinned and Edward blushed a shade of red I'd never seen before, murmuring, "Shut up. I was young."
Trust me when I say you're missing out on a great story if you're not already reading this one!
If you are like me, the idea of a weak and horribly insecure Bella drives you crazy. That's why I love this story so much. This is one of the best Bella's I've seen.
The story is told from Bella's point of view. She works for a literary agency in Los Angeles, struggling to work her way into the tough business. Every day she ogles the 'hot lawyer man' who works in her building but never has the nerve to talk to him. When she literally falls into him one day, things change for the better.
The inner dialogue and narration of the story is wildly entertaining and real. It highlights the amusing and uncomfortable moments that happen when you are first interested in someone.
Edward is an entertainment lawyer, who has a swagger that makes Bella swoon. He's quirky and cute, and his confidence is very sexy. He even jokingly calls Bella out about her feelings, but Bella is quick with her responses.
Bella tries to play it cool, trying not to let on just how much she likes Edward. It's so adorable how she struggles.
He moved back toward the bar to get our drinks and I intentionally didn't watch his every move. First, I didn't want to see anyone checking him out, possessive Bella would threaten to come out swinging and it was a little early in our relationship for that. Second, I could totally play aloof, despite the ache in my cheeks that proved my face muscles didn't listen a whit to what I'd told them earlier. Oh, Edward, you're leaving my side to go the bar where you're sure to be hit on by the harpies that have been eyeballing you all night? That's cool. Flirt with them, ignore them; I don't care either way. I'm going to casually pretend to suddenly be enthralled with the song being played on stage.
The side characters in this story are equally entertaining. Jasper is Bella's long time best friend and has no qualms embarrassing her in front of Edward, as you can see from the quote below. Of course, Edward also jumps right in.
I shook my head and pulled Edward out the door behind me, shouting my goodbye behind us.
"No glove, no love!" Jasper shouted back, right before the door closed. Jerk always had to get the last word.
I knew Edward was probably seconds away from stuttering out some gentlemanly denial of any plans to seduce me, which I was sure was the truth, so I let him off the hook as I tugged him along behind me. "Ignore him, please."
"You mean I don't have to wear a glove?" He replied innocently, making me stop in my tracks.
I turned to see the smirk and the swagger eyeing me playfully. Touché, lawyer man, way to keep me off your game. I tried to think of a witty retort, but swagger plus black-rimmed glasses plus his fingers laced in mine equaled one-track minded Little Miss Sunshine. I tackled him in the hallway.
Here's another cute exchange between Bella and Edward. I just love these two, SFM.
I grinned, "So you really like me, huh?"
He smirked, "Yes. You ran into me that day in the hall and angels sang and stars aligned and our whole future flashed before my eyes. It was like the whole world had gone blurry and all I could see was you. Can we watch the movie now?"
In short, you'll love the adorable characters. You'll love the dialogue and their clever banter. This story makes me want to be back in that 'butterflies in the stomach' phase of my relationship. If you want something fun and witty, run, don't walk to check this one out.
What can I add to these great reviews? This is my new favorite story, and I want everyone to read it. It's snarky and fun, and I have high hopes for it being insanely hot. I love this Edward and this Bella and their fun banter. I love his parents and her coworkers, and I just want to kiss ShortHappyLife for writing such a great story. Read it, ya'll. You won't regret it!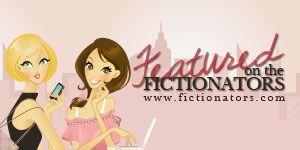 Like this post?
Subscribe to our feed!