Official Description: Waterbeds can be sexy. Who knew? Edward and Bella, best friends to more-than-friends. Once a WitFit.
Word Count: 16,667
–

Why should you read Oceanic? Because it's Rochelle Allison, the writer who gave us the lovely Curtains and even more lovely With Or Without You. Because is blessedly short, you can easily read it in one sitting. Because it's very sweet without being roll your eyes fluffy. Because even Rochelle says in an A/N that the story isn't deep and meaningful, but it's all the better for it. Because sometimes simple is good.
The plot is one I'm sure you're familiar with, Edward and Bella are in high school They're best friends. Edward buys a waterbed and then they jokingly make out one night. Do you see where this is going?
What sets this story apart from the other "best friends to more" stories is the presentation. There's the teasing dialogue between Edward and Bella.
"Yeah, if you're into cheesy seduction scenes from the 80′s," I teased, rolling on to my back.
Edward folded his arms, smirking arrogantly down at me. "Girls will love this. You know you do."

"Anyway, I don't need props to be successful. I could do 'em on the floor and they'd love it," he continued, grinning, enjoying my grimace of disgust. "This'll just enhance the ride."
There's friends and fun and a bonfire on the beach and a Jake that actually a good friend to Bella. There's fighting and immaturity and apologies. And there's two kids trying to figure their way through falling for the first time. It's sweet and silly and awkward, but none of it is overly contrived or too long. The entire story is under 17 thousand words, so there just isn't any chance for a word to be wasted.
This story really is the perfect way to spend the end of a hard day: light and sweet and refreshing! Enjoy!
I'm always looking for something lighthearted, something that will leave my heart happy and a smile on my face. If that's what you're looking for, you don't have to look any farther than Oceanic.
Rochelle Allison's Bella and Edward are completely adorable. She's sassy, and he's cocky. You can't help but fall in love with them from the very beginning.
In other ways, though, everything had changed.

It was the subtle stuff, the linked pinkies in the hallway at school, private jokes and playing footsie when I'd have dinner at the Cullen's. It wasn't, like, this huge deal but people noticed; more than once I caught people gawking at our lunchtime canoodling.
I love any story that makes me laugh, and this one definitely brings the giggles.
He flopped down on to the waterbed, making a wave slosh from one side to the other, jostling me in the process.

"Watch it now," I warned playfully as the ripples rolled us closer together. "You don't want the magical oceanic motions to arouse me."
If you aren't already reading it, get on it. You don't want to miss out on this one.
Sometimes, you just need something short and sweet, but a one-shot doesn't quite cut it. Well, true to her delicious style of short, concise chapters, Rochelle Allison has given us more wonderful Edward/Bella.
I love how easy the characters are to relate to as teenagers. Even when things are "complicated," it's still all pretty simple. They just have to figure out how to get there without someone spazzing. Because it's high school, and there's always someone spazzing about something. You remember.
I bet you also remember random make out sessions, often with good friends. You know, when just making out was it. Let's take a look at a super cute, humorous moment:
"Bella."

"What?"

"Let's kiss some more."

I tried not to smile, but it didn't work. "Why?"

He stood close, making me feel fluttery. "Because it feels good. Especially on my new bed."

"Ugh, you and this bed," I groaned.

"It worked, didn't it?"

"…maybe."
There are some bumps along the way. Bella faces the awkwardness of going from being really good friends with Edward to wondering if he only wants to hang out so they can fool around. She's unsure of her changing feelings for a while, and there's just the right amount of moody Edward to suggest it's the same for him. Oh, and there are some fun, indulgent citrusy moments.
Do they end up together? Of course. Is it adorable and sweet? Well, that goes without saying if you've ever read Ro's fics before this one.
On one hand, nothing about my life had changed. I hung out with my friends during school and after, kicked it with them on the weekends. We still went to Dairy Queen or the movies, goofed off together during lunch, congregated at each other's homes. The increasingly cold, wet weather had pretty much put a hold on the beach bonfires, so that meant more aimless driving around at night, meeting up wherever everyone else was.

In other ways, though, everything had changed.

It was the subtle stuff, the linked pinkies in the hallway at school, private jokes and playing footsie when I'd have dinner at the Cullen's. It wasn't, like, this huge deal but people noticed; more than once I caught people gawking at our lunchtime canoodling.

Because Edward and I had been close for so long, we sort of skipped right through the "getting to know you" stage. If I didn't count the whole marshmallow debacle and the miscommunication right after, I'd have to say our transition from friends to lovers was relatively smooth.

He knew my quirks, and I knew his, so our friendship was the same as ever.
See what I mean? It feels real and fun and young, and all in all, Oceanic is a quick, delightful read.
Oh, and the last two lines of the story are guaranteed to make you smile and squee =)
What can I add to these other great reviews besides my undying support for this girl and the fuckawesome stories she writes? If you haven't read anything else by Rochelle Allison (what the hale are you waiting for?!?), you might not know that the way she strings words together is amazing–concise, yet deep.
He slipped in beside me, grabbing my wrist with his free hand.

My heart skipped a beat, because we were now partly blocked from the beach and I knew what was coming. Shivering a little, I looked at him. "What?" I asked quietly, trying not to focus on his mouth.

"You know what," he said, pulling me closer and kissing me.
Oceanic is a sweet high school fic that's complete and full of high-schooly drama. There's a girl who starts to like a boy and worries about how it'll affect their friendship. She knows that he could mess her up, and I love that she tells him so.
I nodded, coming down and trembly.

"Edward?"

He gazed down at me, his eyes going from my eyes to my mouth and back to my eyes. "Yeah?"

"I'm not a plaything, okay?"

He frowned, shifting so he was next to me. "I know…"

"Do you?"

He nodded. "Yeah. I do."

"I'm not like you. I can't handle this if it goes further and you're not…into it. Don't hurt me like that," I whispered.

It was strange; I could almost see it flash across his face, what I'd been trying to tell him. That we were in a different place now, that yes, we had crossed a line and he couldn't really keep jumping back and forth across it.

He smiled a little. "I'm into it."
I just love it. And I think you will too.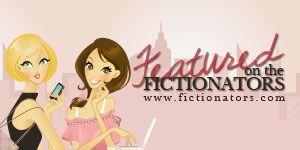 Like this post?
Subscribe to our feed!