Official Description: CPD Officer Jasper Whitlock is searching for Mr. Forever, not Mr. Right Now. ER doctor Edward Cullen is just looking to find himself. What happens when their fates cross? AU/AH

–

One night, eight years ago leaves a lasting impact on both Jasper and Edward. They both head off on different paths, but when something tragic brings them back together, will they remember each other? And more importantly, will they get a second chance at what could have been? Meikela's fic grabbed me right from the first chapter. We meet Jasper and Emmett, and are transported into a Law & Order type world. Unfortunately, that doesn't last long as tragedy strikes and Jasper is gravely injured. The wussperv in me pushed through the angst and I'm so glad I did. The love, UST and eventual fuckhawt smexin' makes the angst and minor emo-ness totally worth it. You can feel the love that Jasper and Edward share vibrate through the screen.
There are times when the wussperv in me flails about, like when Edward reverts back into his walled up shell, not allowing Jasper to get through. With a painful past to deal with, he has many demons to face, and they sometimes slip into his current relationship. Yet, working through those moments brings us to the sweet stuff – and it is oh-so-sweet. When Jasper and Edward finally break through their respective walls, you can't help but cheer for them, even while you might snicker at the way it happens.

"You love me?" he asked as if shocked, his eyes beginning to glimmer with tears.
"Yes, asshole, I love you," I retorted. "Although God knows why, you can be so damn aggravatin' – do you think I make a habit of askin' people to be my boyfriend? Do you think that I call people who obviously are pissed off at me about stupid things fifty times? I worry about all of my doctors like I worry about you," I said sarcastically. "Of course I love you, you idiot."
"You love me…" he looked at me in total wonder, and I began to realize what I'd just blurted out in a fit of anger. Shit, I wasn't ready to tell him that yet, but it just came out. I took a deep breath and looked at him, needing to know if he felt the same way.
"I'll say it a million more times if you need me to, but yes, I love you," I said softly, reaching for his hand.
oh…and I did mention the fuckhawt smexin', right? *smirk*

"I'll take care of you, baby," Edward promised softly, placing the shower head back on the floor once the soap had disappeared down the drain. He reached up with one hand to the back of my neck and pulled me down to him for a hungry kiss. Plunging his tongue in my mouth to tangle with mine, we both began breathing heavily as the fire that raged between us began to burn out of control. We broke away from each other to inhale some much needed air and then, oh God, then he bent forward and took my cock in his mouth.
"Jesus fucking Christ," I whimpered, plunging my hands into his hair and gently guiding his actions as he sucked me in, running his tongue around the head of my dick. His hands were running up and down the small of my back as he bobbed up and down, and I found myself about to explode after only a few minutes. "Oh fuck – Edward – it's too good…" I rasped out, unable to pull my eyes away from the sight of my cock plunging between those red lips. I moved my hands away from his head, not wanting to hurt him as I lost my mind from the pleasure he was providing, but he grasped them with his own and put them back. Releasing my cock from his lips, he ran his tongue over the slit and said, "Take what you need, love."
Meikela does a wonderful job of showing us all sides of these characters through various POVs, which goes a long way towards fleshing out the story without rehashing scenes. Through smart dialogue, well crafted scenes, bits of humor and heartichokey moments, Southern Charm will charm it's way into your heart.
Why is it that slash is almost always riddled with angst? Must life be completely horrible for the characters involved as they pursue happiness and love?
Well, Meikela is a special writer because she has a wonderful talent for creating a fic where difficulty – and even tragedy – strike, but the story doesn't dwell on the incessant suffering of the protagonists. There are not long, drawn out passages where every word feels like torture to our little reader hearts. Southern Charm has trouble. There are plenty of circumstances that go wrong. The thing is, this story doesn't feel angsty to me; it feels like drama and action tied up neatly with slashy romance, family and friendship, and a smattering of smut. I dare call it fluff, and sweet Meikela knows that I do…and that I adore her for it. Each event or bump in the road serves a purpose in nurturing relationships and helping the characters develop into the men they were meant to be, as individuals and a couple.
I discovered Southern Charm months ago when someone tweeted the link. I jumped right in, and from the start, I was hooked. Jasper is sexy and alluring as a devoted member of the Chicago PD. Edward is intriguing and vulnerable as a new ER doctor, just returning home after his time in the military. The way they encounter one another is unusual, but readers quickly learn that it's not the first time. These boys have a history together, however brief, and it makes a huge impact on how they move forward.
Meikela also does an excellent job incorporating other characters from the Twiverse, and each is used well, serving a unique purpose. Jasper and Edward don't magically have 18 friends in common, but there are small links between their lives. Unlike many other slash stories, the placement of Alice and Bella is creative and done so in a way that even the most canon amongst us wouldn't feel uncomfortable…because, come on, we've all read at least one story with non-canon pairings that just didn't work. But this does. Props to Meikela; she's awesome like that.
All in all, this has been a wonderful story to follow. The chapters end with hooks that make you continue clicking, even when you should be in bed/taking a shower/getting read for work/cooking dinner for your family, etc… The updates are posted on a regular schedule and are always exciting to see pop up in your box. And Edward and Jasper? Sofuckingsweet. Go, read, enjoy the slashy sweetness!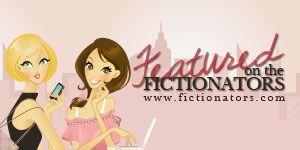 Like this post?
Subscribe to our feed!