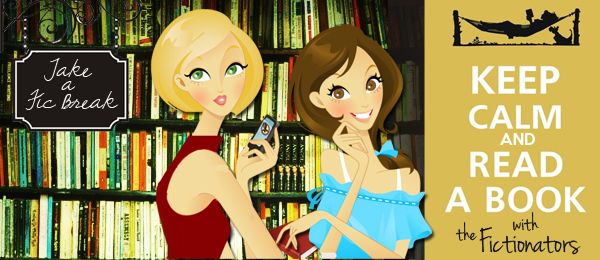 Title: Unearthly

Author: Cynthia Hand
Publisher: HarperTeen
Pages: 435
Goodreads
Summary: In the beginning, there's a boy standing in the trees . . . .
Clara Gardner has recently learned that she's part angel. Having angel blood run through her veins not only makes her smarter, stronger, and faster than humans (a word, she realizes, that no longer applies to her), but it means she has a purpose, something she was put on this earth to do. Figuring out what that is, though, isn't easy.
Her visions of a raging forest fire and an alluring stranger lead her to a new school in a new town. When she meets Christian, who turns out to be the boy of her dreams (literally), everything seems to fall into place—and out of place at the same time. Because there's another guy, Tucker, who appeals to Clara's less angelic side.
As Clara tries to find her way in a world she no longer understands, she encounters unseen dangers and choices she never thought she'd have to make—between honesty and deceit, love and duty, good and evil. When the fire from her vision finally ignites, will Clara be ready to face her destiny?
Unearthly is a moving tale of love and fate, and the struggle between following the rules and following your heart.

Why did I love this book?
Tucker. Avery.
I really shouldn't have to say much more than that, but I will. Because it wasn't just him I loved. I've read a lot of paranormal stuff recently, and they've all fallen short in one area or another. Some have a great story and no depth; some have great characters and a snore-worthy plot.
For months and months I pushed this one back on my TBR list. I have no idea why. It wasn't until Tonya and Anna encouraged me that I finally dove into it. I'm kicking myself now.
You shouldn't be surprised that to learn that I'm a total hoor for stories with awesome characters and a romance that makes my heart all clenchy. That's exactly what Unearthly is.
TALK ABOUT MY KINDA BOOK.
Kickass girl – check. Cute boys – check. Original story – check.
And my favorite? Swoons. They are a plenty. Example?
"You should have told me it was your birthday," I say.

"I was going to. But then we were almost eaten by a grizzly."

"Oh, right. What about Wendy?" I ask.

"What about her?"

"It's her birthday, too. I'm the worst friend ever. I should have sent her something. Did you exchange gifts?"

"Not yet." He turns toward me. "But she gave me the perfect gift."

The way he's looking at me sends butterflies into my stomach. "What?"

"You."
Do I have your attention yet? If not, go read that passage again because you clearly missed something. Trust me when I say this: if you're looking for a great young adult romance, you should look no further than Unearthly.

Like this post?
Subscribe to our feed!