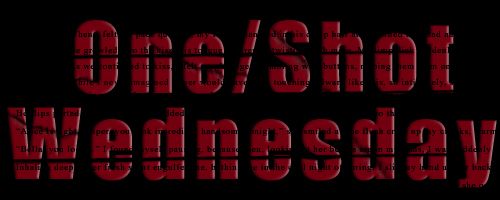 Mile Highward by TwiSherry

http://www.fanfiction.net/s/5453128/1/Mile_Highward
http://twilighted.net/viewstory.php?sid=8453
Word Count: 2,225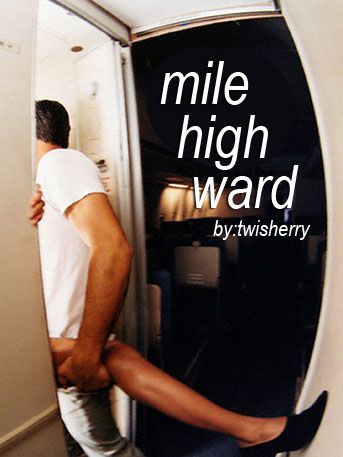 Official Description: Bella surprises Edward with the fantasy he never thought she'd agree to. There's an airplane, there's champagne, and there's a bendy straw? Originally written for Nina's Special Day Surprise using the three aforementioned prompts. Rated M for the Lemon
–
Kassiah says: Looking back at my past few recs as I started to write my review for the o/s that I originally planned for today, I realized that many of them have had some angst, a lot of story, and were just out-of-the-box in general for what I would normally read. Then I thought about all the drama and the ffn fail and twitter cockblocking and said to myself, what do our readers need today? I immediately thought of Mile Highward by TwiSherry.
I have been holding on to this o/s forever, waiting for the perfect moment to give it to you. It's fluff. It's lemony. It's fucking in an airplane. Just the pick-me-up we needed!
Originally written as a birthday surprise for ninapolitan's birthday, it uses the prompts airplane, champagne, and bendystraw to tell a tale of Bella's determination to join the Mile High Club with her husband, Edward.
I bend down to retrieve from my purse the one item I knew was safe for airplane travel and had long ago learned could drive Edward insane. Edward's oral fixation on the things I could do with my mouth changed my public drinking habits once I realized the act of sucking on a straw was his undoing.
It's no secret that I love TwiSherry–that girl is sweeter than pie. What you might not know about her is that she can write some hot stuff:
His body crashes into mine, propelling us, slamming my back flush into the opposite wall. We both begin a crazed exploration of each others bodies, not able to quench our need for closeness, somehow managing to remove each others clothes without ripping them off.
and a little later:
Two words surround the room as he growls in my ear, "Let go."
This is a really quick one/shot that is full of fluffy fucking on a plane. Check it out, I think you'll enjoy

Like this post?
Subscribe to our feed!