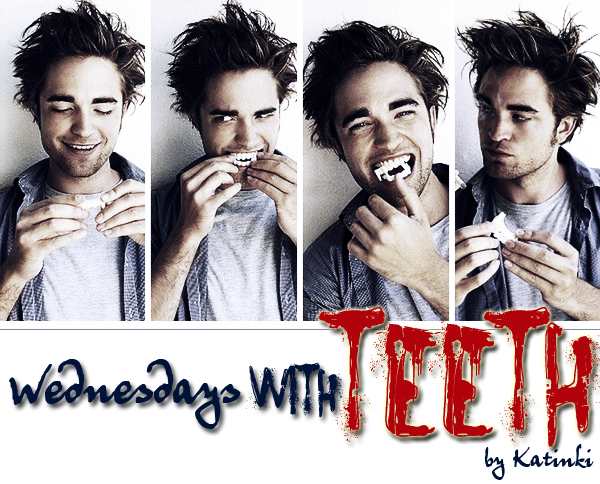 Welcome Episode #8 of Wednesdays With Teeth!
We're here to bring you some awesome Twific. Just like the title says, we're specifically talking about Twific with teeth. In other words, Vamp fic!
Long fics, one shots, Pre-Twilight, Post, Canon, AU, you name it, it's fair game… just as long as our favorite characters are undead and venomous. And maybe sparkly
If there is a fic that you'd like to see spotlighted, please shoot me a pm or a tweet (katinki01) and let me know!
We can't wait to see what you think about this month's installment of Wednesdays With Teeth!
Glimmer Darkly by Rochelle Allison!
Until next month!
v-v
Wednesdays With Teeth
Past Recommendations:
2011
July – AU – The Music of the Night, by theladyingrey42
August – Canon AU – The Count of Tuscany, by wythanie
September – Canon AU – Giving Way to Dusk, by HelenahJay
October – Canon – Cowboys Have Fangs, Too, by Pastiche Pen
November – AU – Sins of the Piano Man, by solareclipses
December – Canon AU – Sundowners, by missbluejuju
2012
January – AU – Prism, by Anna Faze

Like this post? Subscribe to our feed!