After all of our stroll down memory lane last week, we thought you'd like to check out some awesome Quickie Ficcies–or one shots lol We've got four fics to rec this week that are all quick reads. Enjoy!
Also, don't forget to enter our Birthday Giveaway! We added four new books to the pile today, so be sure to check it out.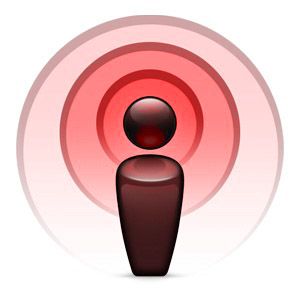 Did you listen to our brand new podcast? Let us know what you think!


Did you check out our latest We Went There! Wednesday recommendation? Don't miss A Proper College Education by SweetDulcinea.
Did you catch our latest book review? You'll want to check out First Comes Love by Katie Kacvinsky for sure! *swoon*

LJSummers: I have a few things in my inbox for updated fics! There's Vie, a Jasper/Bella work by thatisastory. A sequel to her heartbreaking fic Afterlife, Vie is a dark story with a complicated series of circumstances that takes Twilight fans into a new vampire experience. Another J/B story I've been following is a radically different AU by MissRebecca, Origins. Backstories will surprise you! I've also been following a Jacob/Bella story called The Ties that Bind Us by jusobele. This is a more mystic imprint story than I am used to, and the author is really utilizing secondary characters in meaningful ways to make this believable. But this Edward Cullen? He's a scary, scary man.
Kassiah: This week, I read 29 Dimensions by Catastrophia. It's a fun, quick read that has Edward and Bella meeting on a dating site. It was really cute!
I also read this awesome oneshot: In My Veins by SippingCoffee27. It's Divergent fic, and it's pretty good (I mean hot).
Songster: I am enjoying the new story arc in Rochelle Allison's ongoing WitFit story, now called Brighter, Appease. In this one Bella is a student at NYU and also working as a nanny for some rich folks. It's just started about 4 chapters ago. Also started iambeagle's Twilight 25 story called It Begins Like This. Bella and Edward meet on a plane where she has stolen his aisle seat and is clearly not sorry about it.
Oh and @Kassiah, I read The Sky is Everywhere by Jandy Nelson yesterday. What a beautifully written book, lyrical and flooded with emotional reality. I just loved it. I'm still thinking about it. Thank you for that rec, oh Pretty One.
Caren: I love everything Ro does, so of course I'm reading Appease as well. Also, Betsy, that book is one of my favorites ever. I was recommending that to everyone that would listen last year. Joe Fontaine. SIGH. BAT. BAT. BAT.
Songster: @caren Bat. Bat atcha! Yes, Joe has loads of swoon factor. Also caught up on Gemgirl25's The Agreement update. I just know this fic is gonna make me flail very high on the Richter Scale, but I am adoring the characters she's creating. These two are so attracted to each other, but that big nasty elephant in the room is hard to ignore.
Caren: I am looking forward to starting that one, you'll have to let me know when it's safe! LOL
Songster: @caren Dude I am the one who sucks worse than Kassiah at angst. *someone hold me* And believe me I need it. High Fidelity is killing me. OMG. IReenH's writing is beautiful, but so very painful. Like I need a large cocktail kind of painful.
Katinki: I've been pretty fail reading-wise this week. BUT! I did find this little fic and I'm so in love with it it's ridiculous. Everyone needs to read it. It's called Chalk, by Honeybeemeadows. It's Rockclimberward! I used to climb a lot when I was younger (and smaller), so this brings back so many awesome memories. But no worries, you don't have to climb to love it. Just read… it's so fun and cute.
Caren: @Songster, omg that update. THAT UPDATE KILLED ME. I am so in love with this story, but I need to punch Edward in the face after that. And the end was epic. "Your face is red." could be one of the best lines ever.
Kassiah: @Kate, I'm loving Chalk, too. It's so fun! Caren & Betsy, uh…I am pretty sure I'm scarred for life after reading the latest Hi-Fi update. I mean… I just want to cry. And I think that I don't want them together. *ducks*
Also, Joe Fontaine? *swooooon*
MsKathy: Oooh, I'm going to dive in to Chalk, because that sounds like exactly what I need. I read and caught up on The Arrangement, then I peeked at Hi-Fi, but I just can't do the angsty WiP this week.
Caren: I guess I know what my next WIP will be.
Thanks to everyone who gives us support, sends in their recs, and just generally makes our lives in the fandom more entertaining. We couldn't do this without all of you.
See you next week!!

xoxox-The Fictionators
Handy Dandy Linky List
Here's a list of all the fics and books we mentioned:
Twific
Out of This World -fic
Books

Like this post?
Subscribe to our feed!